#UNITED STATES OF AMERICA
#noissuepackaging
Creatives: Rhema Design Co. x Rekindle Candle Co.
"We believe your brand design should be powerful enough to speak on its own, but in order to do so, it needs to be created with purpose and strategy," AnnaKate of Rhema Design Co.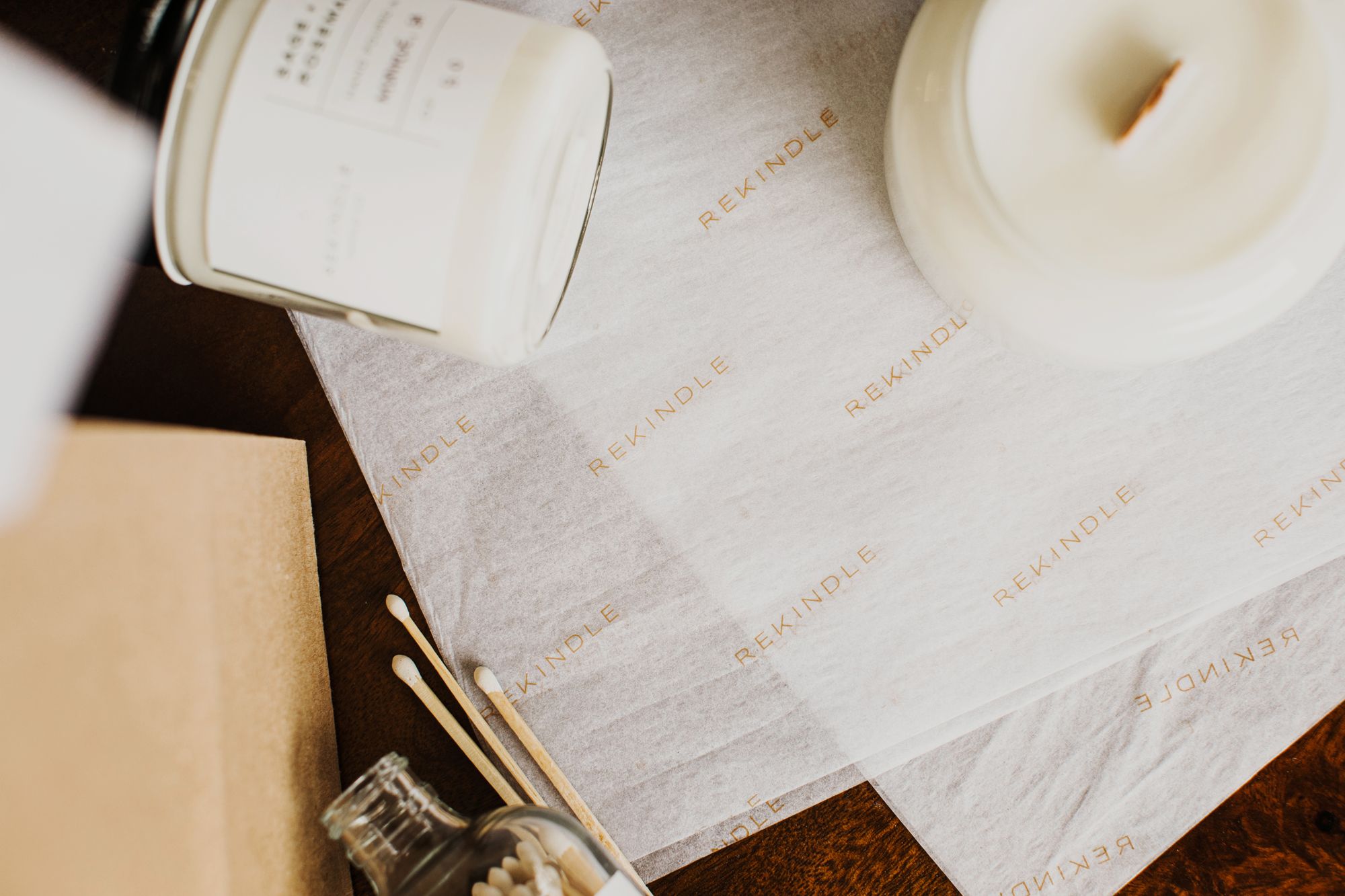 Going Green and Giving Back with The Mint Gardener
"My advice to others is to never dream harder than you work!" Sarah Simon, The Mint Gardener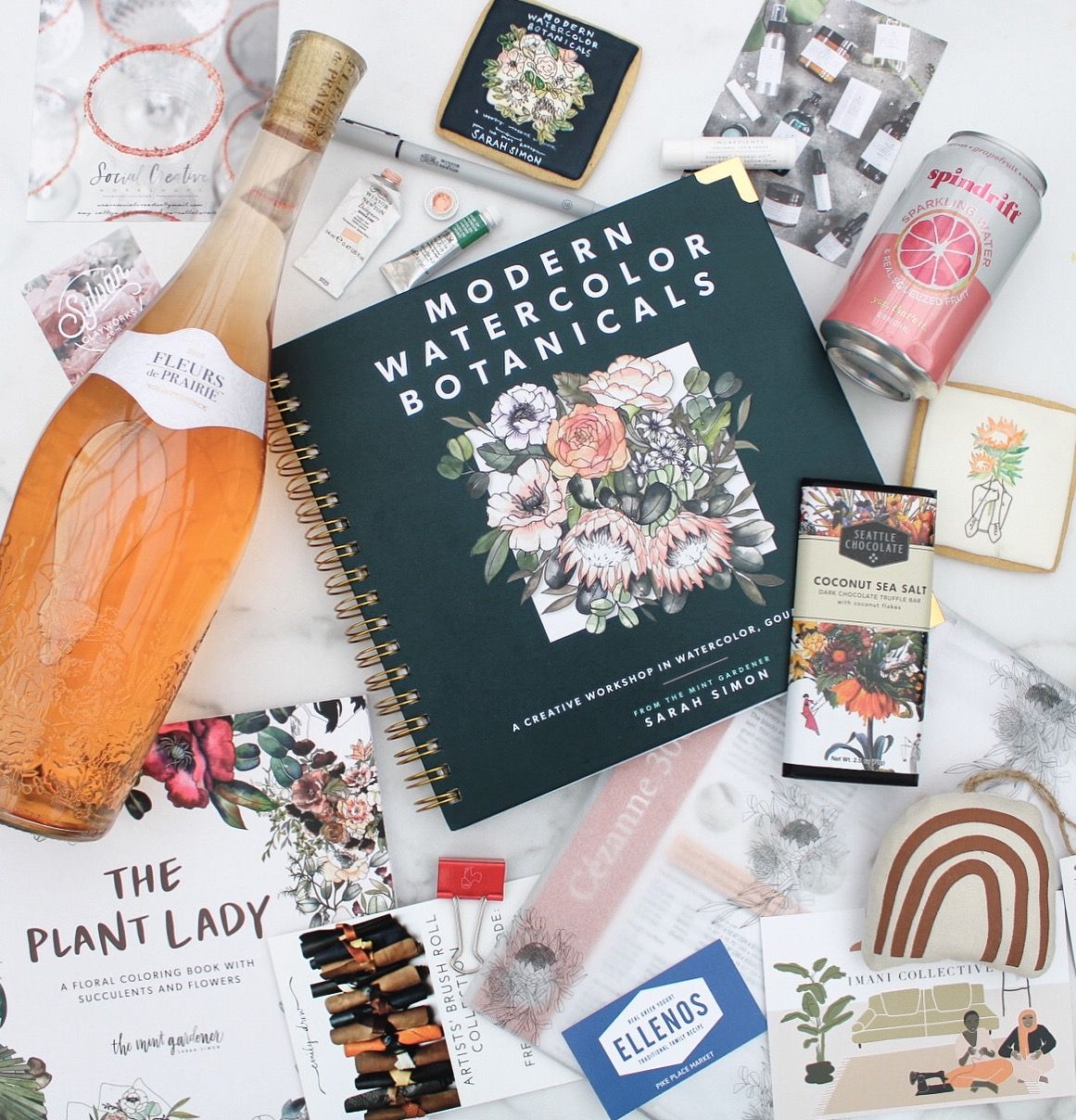 Purposeful Art with Ragon Dickard
"My biggest piece of advice for others who want to start their own business is to start small and grow from there," Ragon Dickard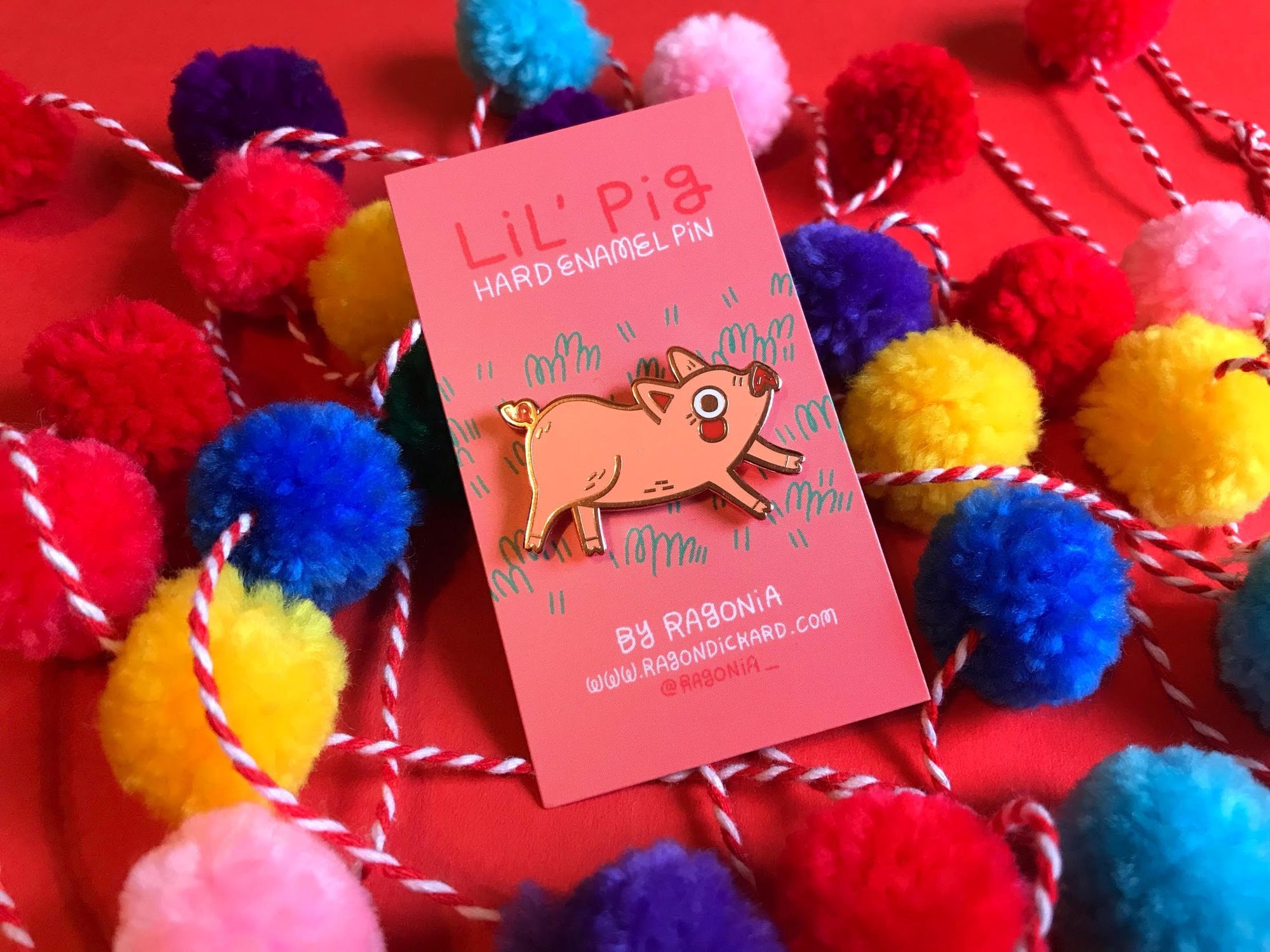 @randilynnreedillustration
We love these 1-color designs we've been seeing lately. 🌟 This design is an earth-toned background with beautiful white lineart design. 🍄 @randilynnreedillustration finished wrapping their product with a fiber twine which completes the look. ✨✨
@saozen_plush
New sticker sizes (and shape) alert! 🤩 👌 Look at this super adorable 3-inch (75mm) square stickers from @saozen_plush. 🦈✏️ 🍄🍓 Head over to our website to check out more sizes!
@__flowerwitch
Choosing a perfect color scheme for your brand is essential in making a good first impression. 💡💡 Take a look at this stunning lilac noissue tissue and sticker combo by @__flowerwitch. 💐💜 So serene ✨✨
@nettlestudios
Ship out packages with the 100% compostable noissue mailers. These can be home composted and will disappear in 6 months. 🍃🍃 We love seeing busy mailing days like these by @nettlestudios 👍
@chok_chokskin
We love a classic pink and black color combo ! 🙌🙌 @chok_chokskin's noissue Tissue and sticker combo, really lets their logo shine. 😍 We also love that they include a handwritten note❣️
@haveanicedayy_
Have you heard that we recently launched new sizes and shapes for our custom stickers?💬🤩🤩 Steffi Lynn makes sure that you @haveanicedayy_ when receiving a package from her. 💕 Check out those cute square stickers✨✨
@ginably
This delicate noissue Tissue design is the perfect companion to @ginably's planner ✏️ The fine lines and subtle branding create the perfect unwrapping and brand experience ✨✨
@flatwoodsfawn
Outdoor shots like this of @flatwoodsfawn makes us appreciate the environment even more! 😍🌳 Always love gorgeous packaging 💖💖
@thehumaninteraction
By joining our Eco-Packaging alliance, we'll help with global reforestation by planting trees with your order 🌳 Kudos to @thehumaninteraction for choosing sustainability! 🍃🍃 And a huge thank you to everyone who is staying home and flattening the curve! 🙌
@paperpleaseshop
Happy Mail! How cute are these postal icons on mustard noissue Tissue. 👍👍 @paperpleaseshop sure knows how to wrap a package 😍 Loving all the little details! 💌 If you're working from home, tag us in a workspace photo - we'd love to feature it 😊
@leighellexson
😺 Check out @leighellexson's adorable packaging set, complete with the noissue custom tissue, paper tape, and stickers! 🤩🤩 noissue Tape is water-activated and compostable! 💖
@clubcrafted
What a lovely care package by @clubcrafted! Pretty in pink, this cheerful noissue Tissue and tape combo will brighten any day 😍😍Thinking of someone this lockdown? Send them a care box💓💓
@jamiemgreenart
How lovely is this woodland-themed noissue Tissue 🤩🤩 @jamiemgreenart finishes her tissue off with a branded sticker. 🐸🐦🍄 #SmallBizTip: When crafting copy for ads, think of it one line at a time. Does this line make the reader want to read the next? Is it interesting? Will they want to know more?
@homerowfiberco
Take one step closer to sustainability just like @homerowfiberco! 🍃🍃 noissue Tissue is printed with soy based inks on acid free paper so it's better for the environment. 🌳 Love this repeating logo on the mint green noissue tissue! 💚 #SmallBizTip: Check in on your goals! How are you tracking towards them? Need to make adjustments? Use this time to implement some steps to ensure success.
@marisol.ortega
Shine on! noissue Tissue can be printed in metallic gold (871C) or silver (877C). ✨✨ Check out this gorgeous custom wrapping tissue by @marisol.ortega! 😍 #SmallBizTip: Use this time to be innovative - launch that shop/new product/rebrand - a lot of good ideas originate when you're home! 👍👍
@dora_cuenca
Give your packaging a luxurious feel with branded custom tissue! ✨✨ @dora_cuenca's tropical pattern design fits perfectly with her chosen background color. 🧡 We'd definitely be excited to see this beautiful package in our mailboxes! 😍 We're also sharing a daily #SmallBizTip for the next week: Stuck at home? Have virtual coffees with other small business owners and founders, networking creates a great support system, and a great space to bounce ideas.💡
@landseasoul
This noissue Tissue has our 'seal' of approval! 😍😍 Incorporating different icons and illustration that relate to your brand is a great way to show some brand personality 🙌 How cute are these little illustrations by @landseasoul? 💧☁️🌙
@suzyultman
We love the use of pastel colors on this noissue Tape. ✨✨ @suzyultman's illustration gives a sense of movement with the birds flying over fields of tulips . 🤩 noissue Tape works best on paper surfaces and is water-activated! 🤓💧
@chey.barton
This custom noissue tissue and sticker combo by @chey.barton definitely puts us in a good mood! 😊😊 Love how the color yellow is carried through the tissue and sticker, it brings a lot of unity to the different elements. 🌈💖
@beetleinkco
When your brand colors are wonderfully contrasting!⚡⚡ @beetleinkco illustrated some awesome expressions on her custom noissue tissue finished with a vibrant red branded sticker. ❣️
@newmoonpapergoods
Good things come in packages, right?! 😍😍 Loving the details - from the thank you card, to the wrapped twine, down to the tissue design, @newmoonpapergoods knows how to deliver a great unwrapping experience. 💖💖
@tiny.plant
We love the classic pairing of forest green noissue Tissue and cherry blossom pink custom paper tape. 🌲🌸 @tiny.plant designed this adorable, eco-friendly noissue tissue and tape! 🌱💖
@shopfoxandbear
Have a great illustration you love, or that's your a signature motif of your brand? Turn it into noissue Tissue! 🙌🙌 @shopfoxandbear's packaging is illustrated with fine lines and subtle details which makes for exquisitely detailed packaging.✨✨