Inspo
#noissuepackaging
Welcome to your source of packaging inspiration! Have a browse and check out all of the wonderful packaging that has been made using the noissue platform. Use #noissuepackaging to be featured!
You can also check out noissue 101, Brand Stories and Biz Advice through the toolbar above! Or search for a topic of interest and see what we have that can help!
How to Wrap: A Dress
A bouquet of flowers and now a dress? You're on a roll here!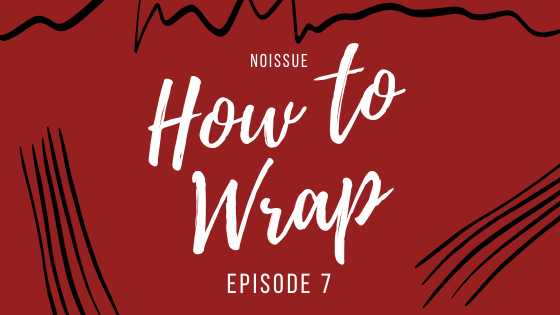 Creatives: Knoed x Restly
We chat to Chicago-based branding studio Knoed about their collaboration with pet-care brand Restly.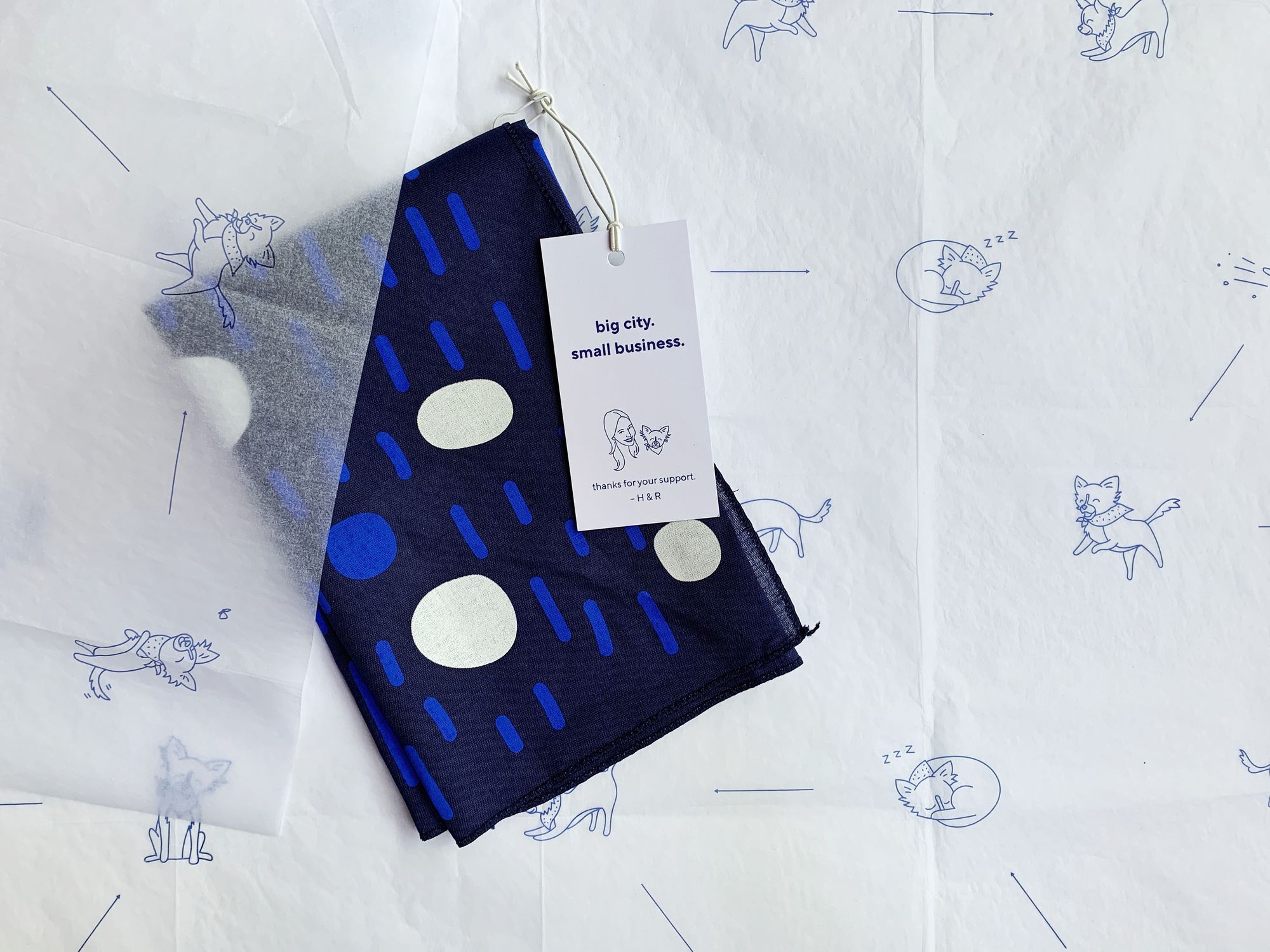 A Little Taste of Culture with En Casa
"So my main goal is to bring this little piece of my culture and make every Australian sweet tooth fall in love with them and feel happier, one alfajor at a time," Paula DelaPenna, founder of En Casa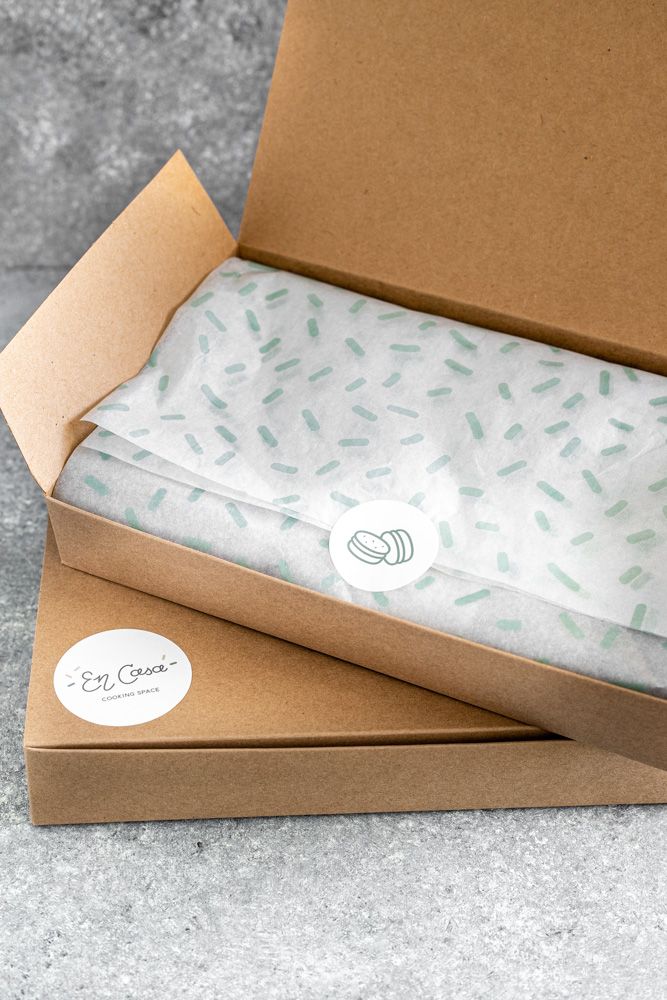 Viktorija Semjonova: Simple Everyday Pleasures
"All I draw is about simple and mundane everyday pleasures, it's my approach towards life and something I hope gives people a little bit of a smile and a breather so then we can go change things for the best," Viktorija Semjonova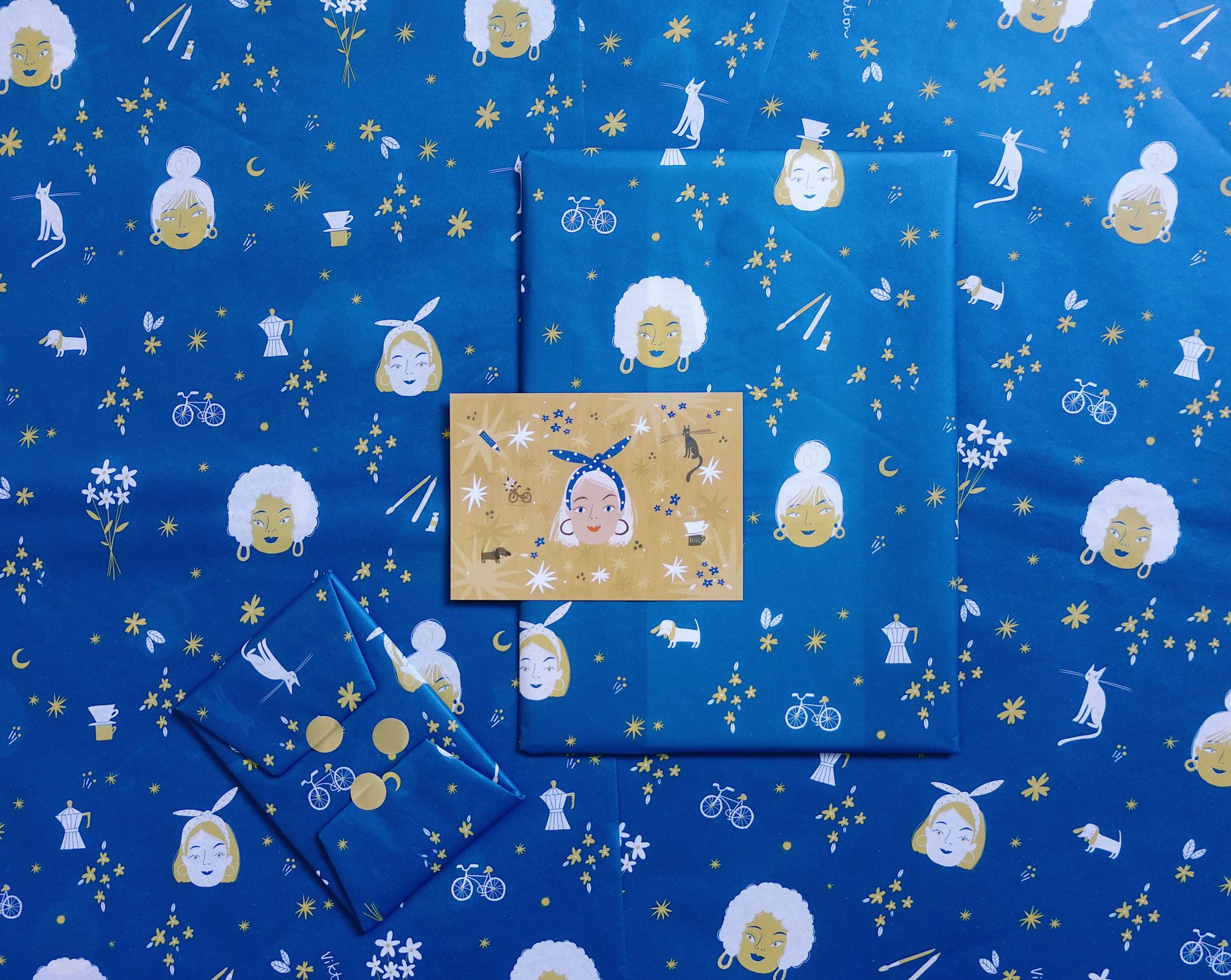 @jisoupy
We love the bold illustrations on this noissue Tissue design by @jisoupy! 🤩🤩 The color combination of a forest green and light pink make a lovely contrast. 🌿🌸 Using your primary brand color as a background and keeping your logo white, black, or a secondary brand color is a great way to change up the look. 🐸🐸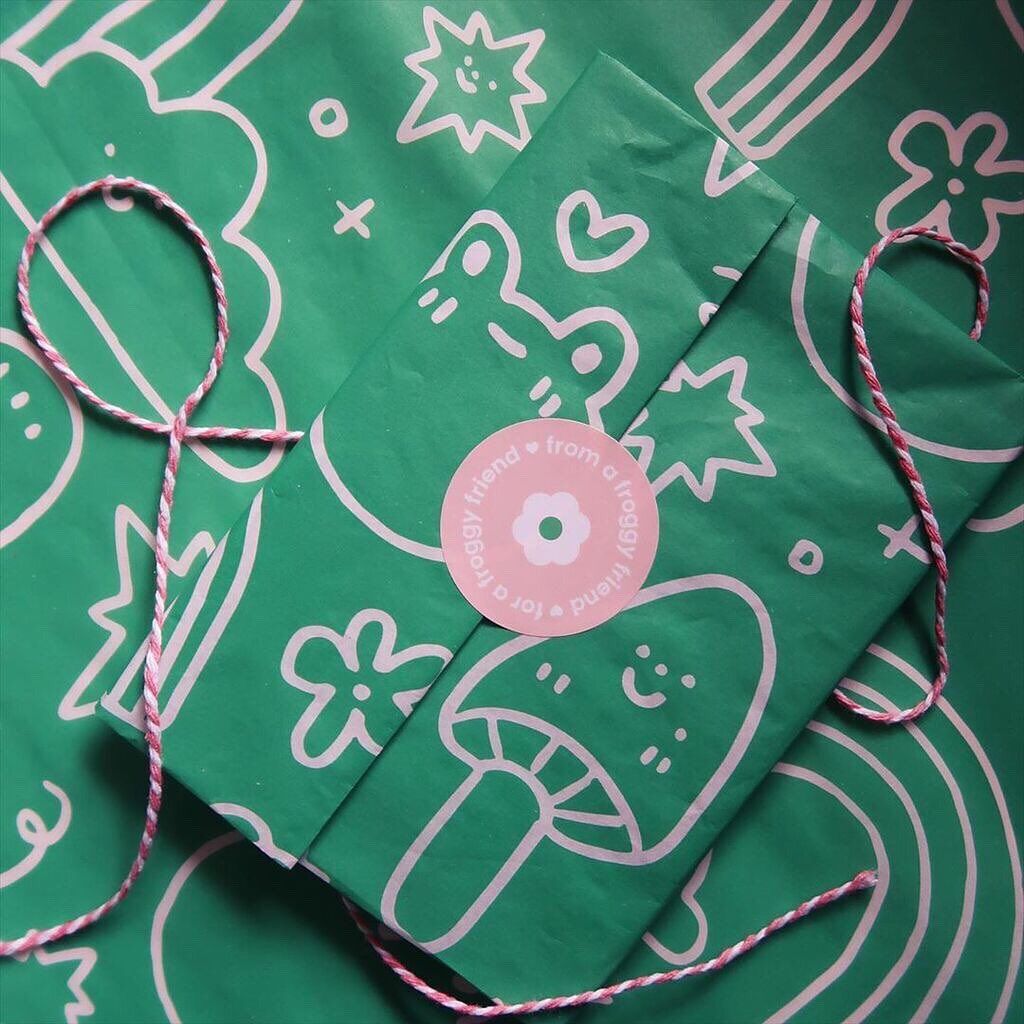 @louvenaturals
Looking to go natural with your packaging? 🤔 Get inspired by @louvenaturals and her custom paper labels! 🌿✨ In case you don't know yet, we released new sticker sizes, so you have more options. 👍👍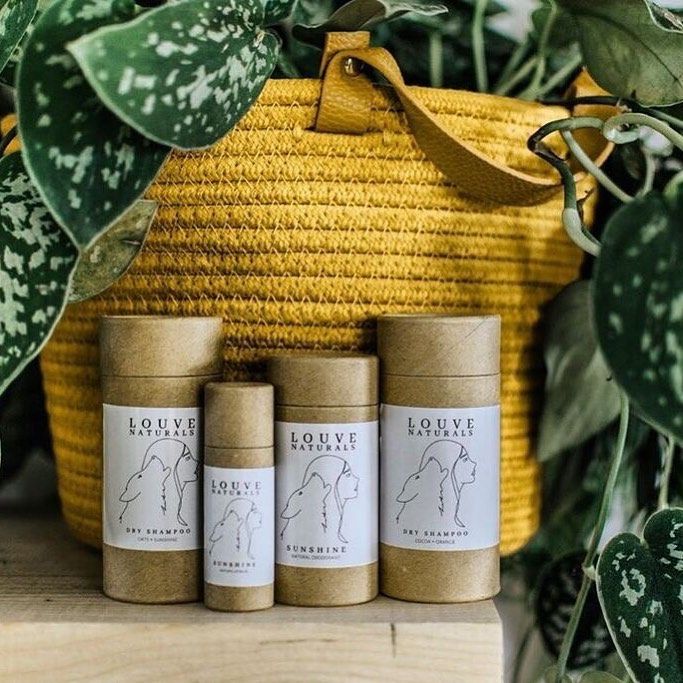 @belindalovelee
Custom Tape is a great way to include any important messages (like handle with care) alongside your branding 🤗 Just swipe a bit of water at the back of it before applying on a paper surface and you're good to go. 💧💧 There will also be a free sponge included in every package for easier application. 🧽This chic and sophisticated branded paper tape is by @belindalovelee. ✨✨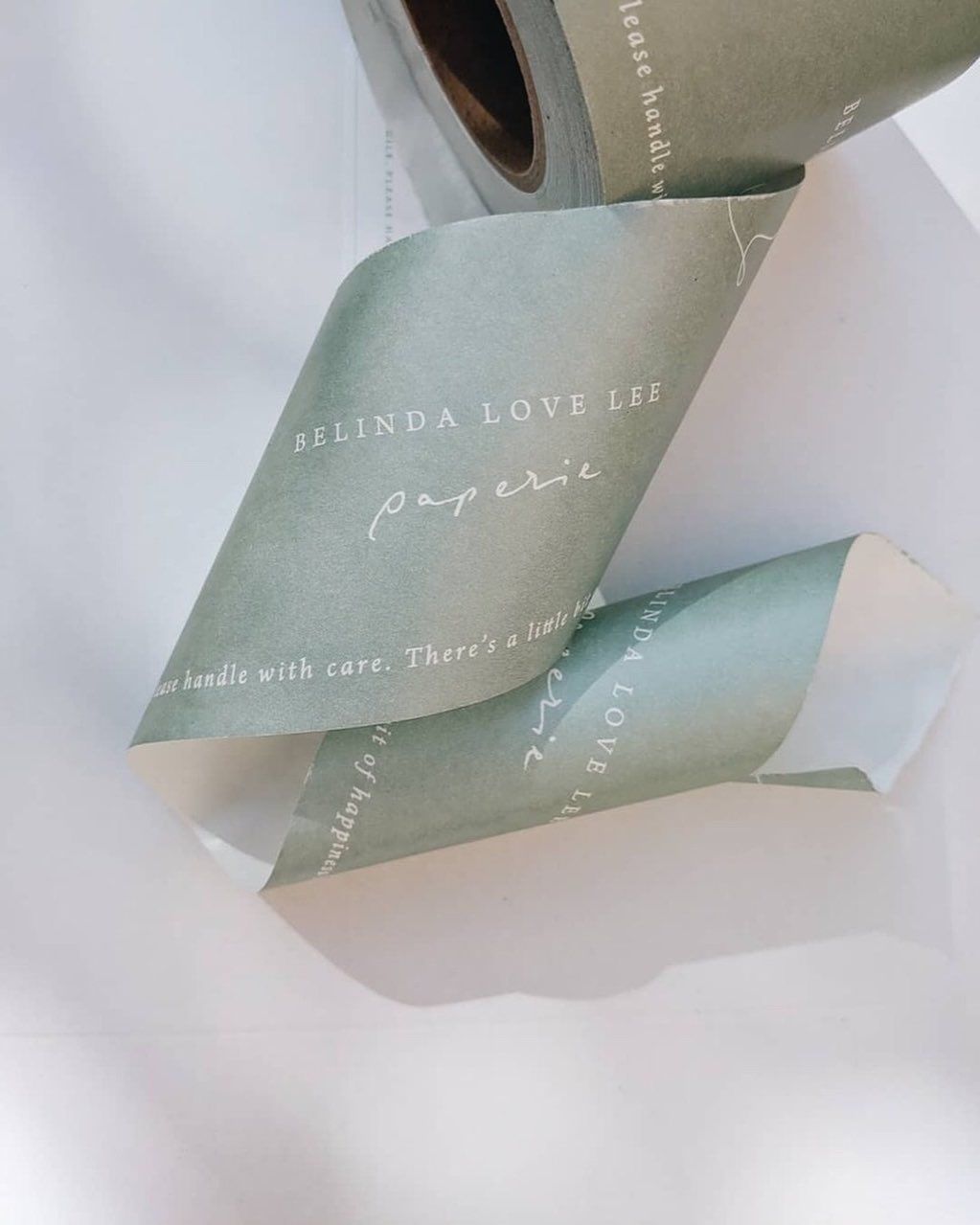 How to Wrap: A Bouquet of Flowers
Ready to be all sweet and sappy? Us too! Here's a simple video on how you can add a little sum-sum to your bouquet of flowers.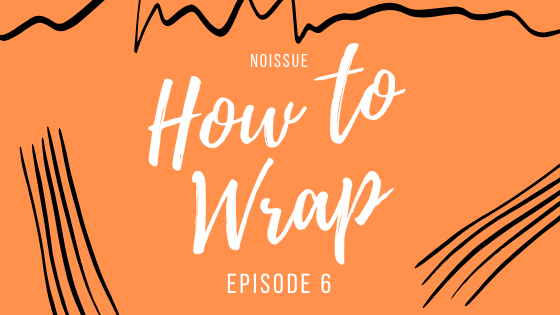 @l.o.m_fashion
We love the repeating logo design by @l.o.m_fashion 😍😍 Their colorful scrunchies are all wrapped up in noissue custom Tissues. ✨✨They also completed the look by stamping their logo inside the box! 📦🤩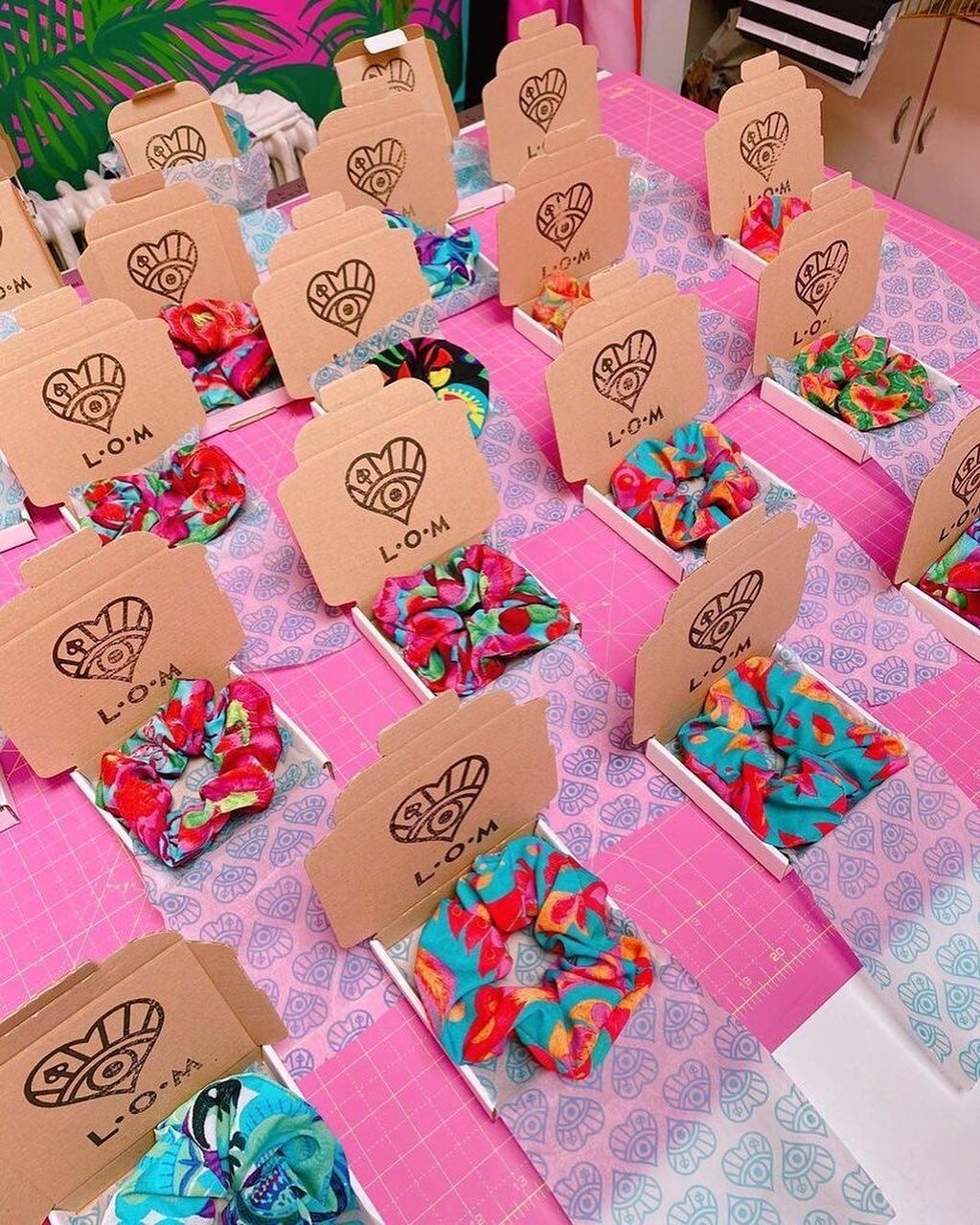 Creatives: A Spark, A Flame, A Fire x Jane Kent Studio
"I love getting to know my clients and finding out what it is that makes them unique. That's the great thing about small businesses, their personality is real, not cooked up in a boardroom!" Andy Taylor of asafaf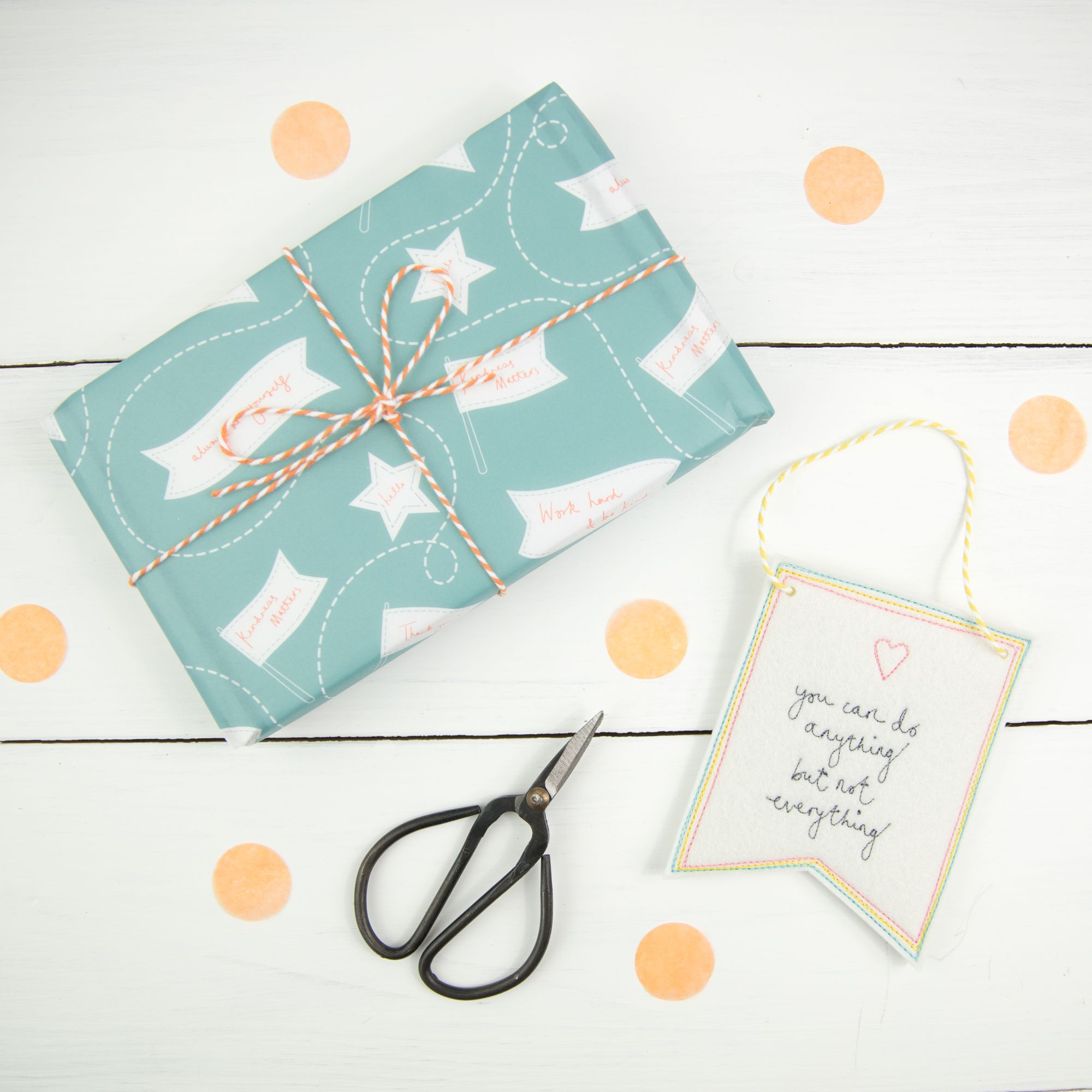 Nalen Ayurveda: Caring for Your Mind, Body & Soul
"For us at Nalen Ayurveda, sustainability is at the heart of everything we do."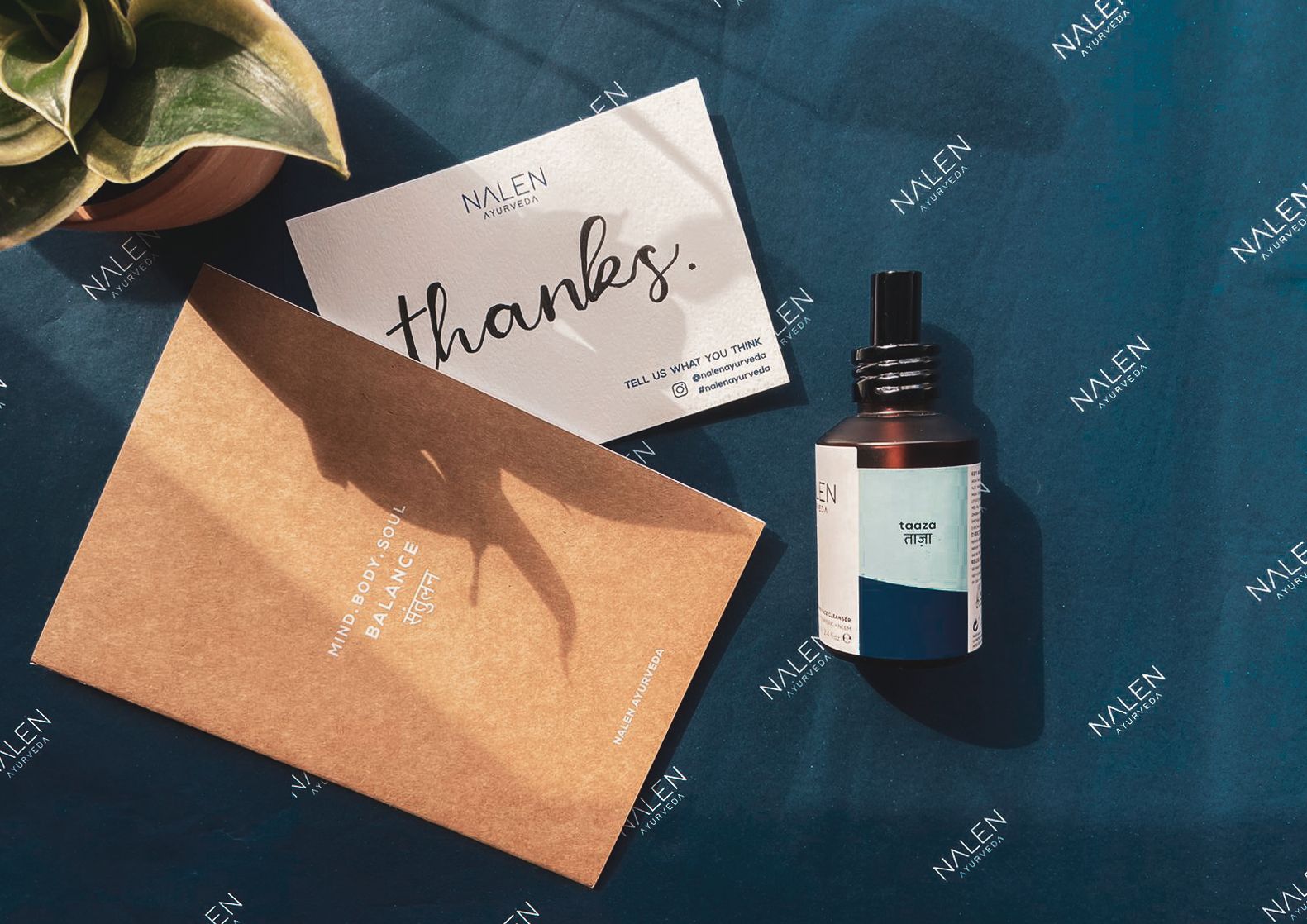 @rubytuesdayart
How stunning and creative is this noissue Tissue and Sticker design! 😍😍 This awesome flat lay shot is by @rubytuesdayart's! ✨ A lovely 2-color design with floral inspiration.✨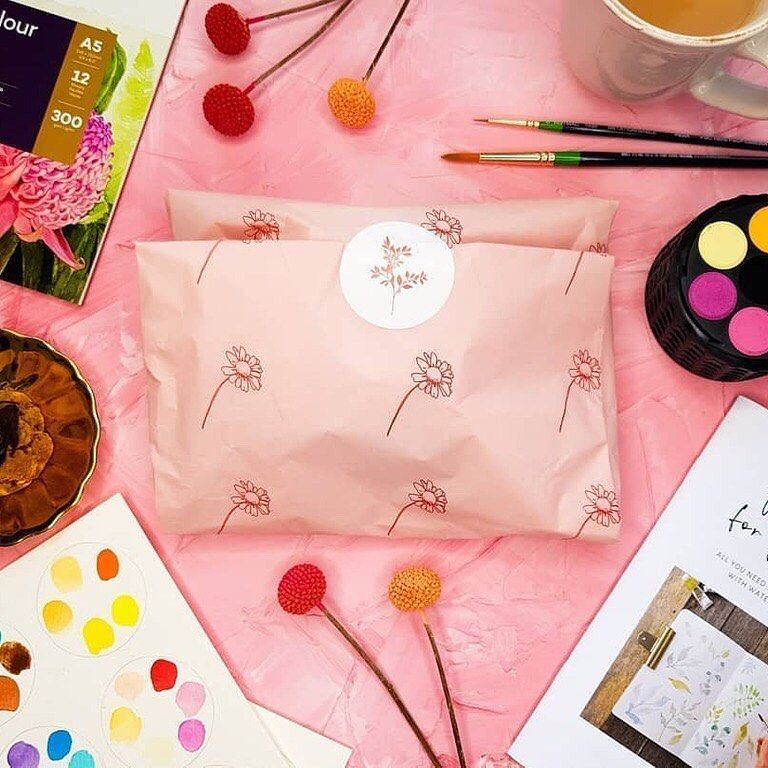 Anais Pierquet: The Plant Lady
"In the end, the artwork is an affirmation that we send out to the universe, into our lives, to move forward and feel better," Anais Pierquet, The Plant Lady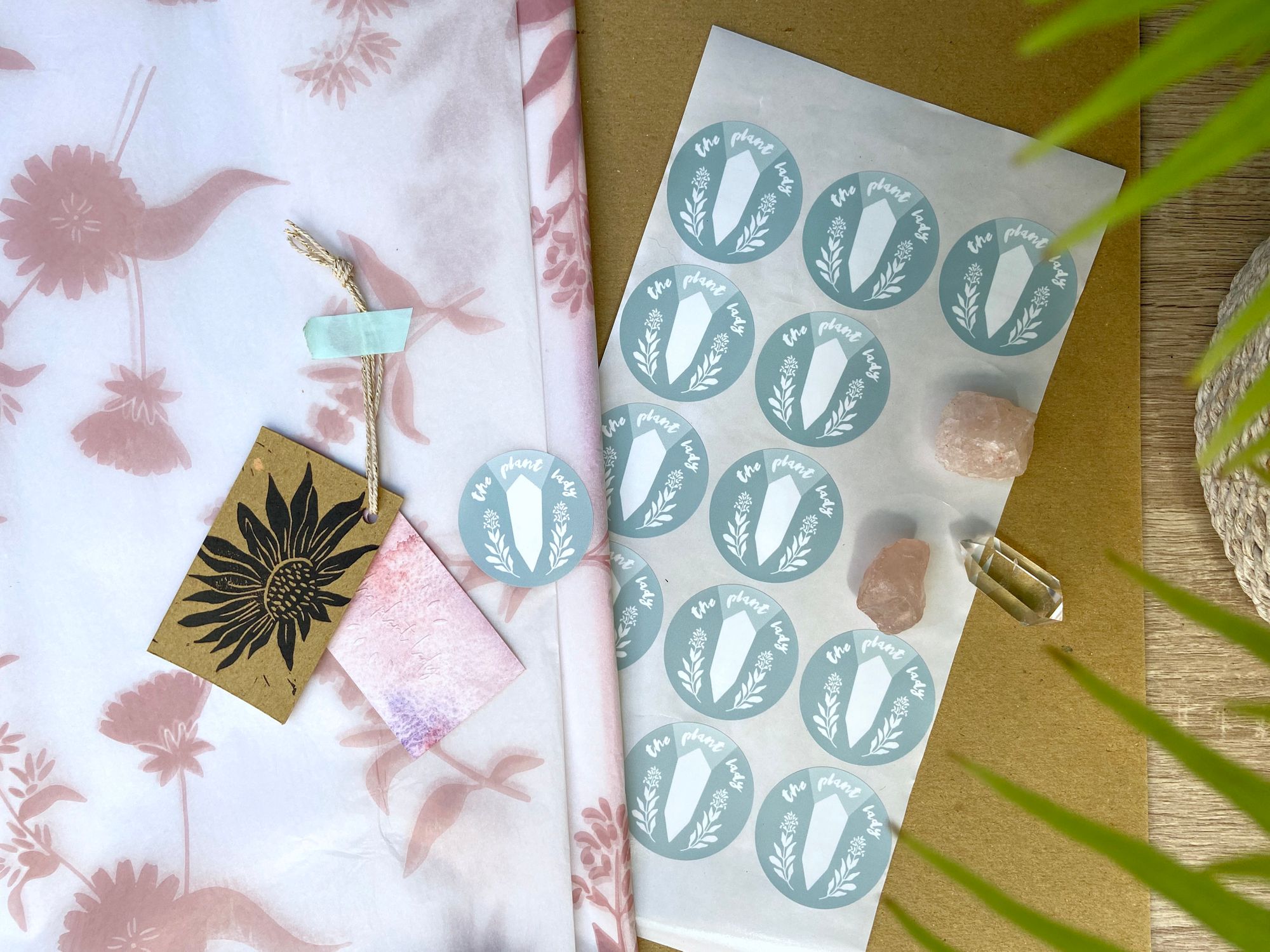 @_seocat
What better way to wrap up fancy cute little things than in a noissue custom tissue? 🤩🤩 This stunning bright yellow on this custom tissue by @_seocat instantly makes the white doodles pop out! 💛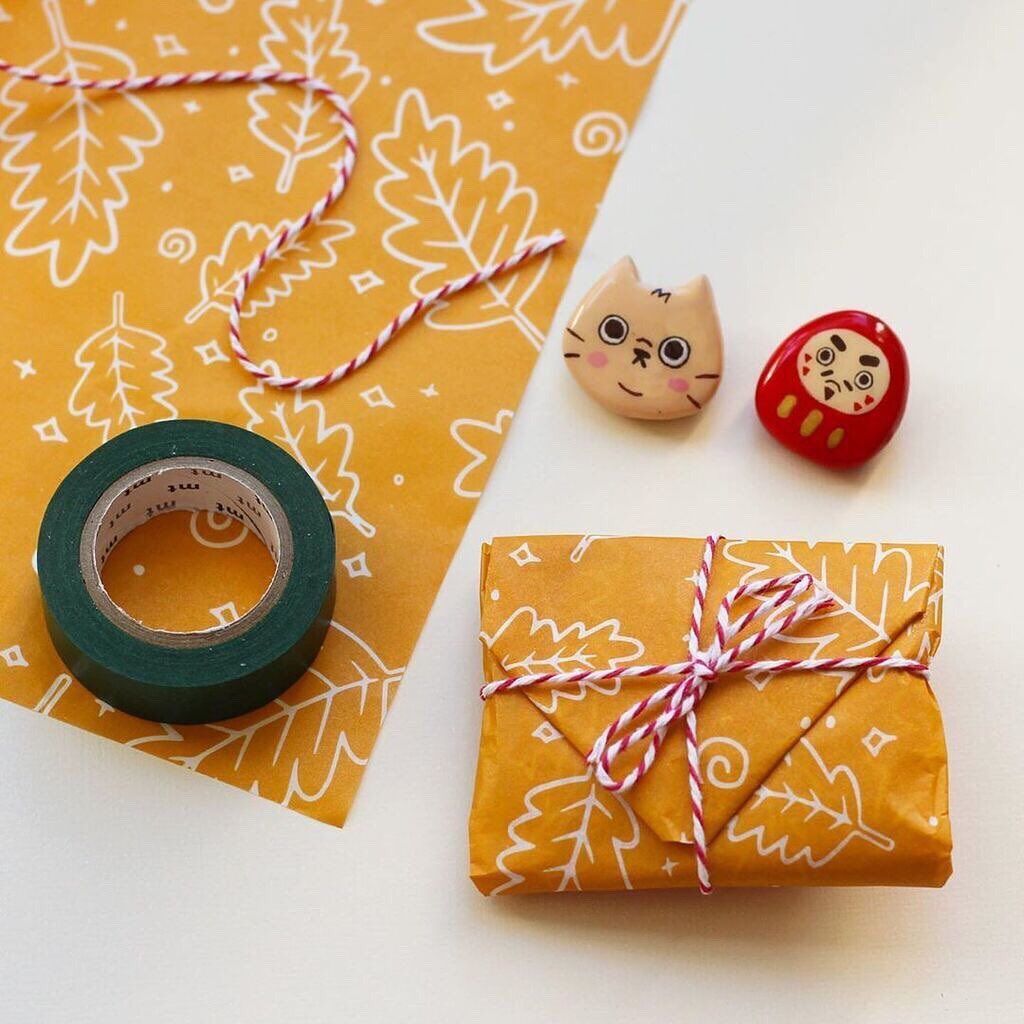 @girard_eloise
Look at this stuff, isn't it neat? 🌊🧜‍♀️ This colorful spread from @girard_eloise gives us happy vibes. 😊 Seal the deal with your own noissue custom stickers and tissue! 🤩🤩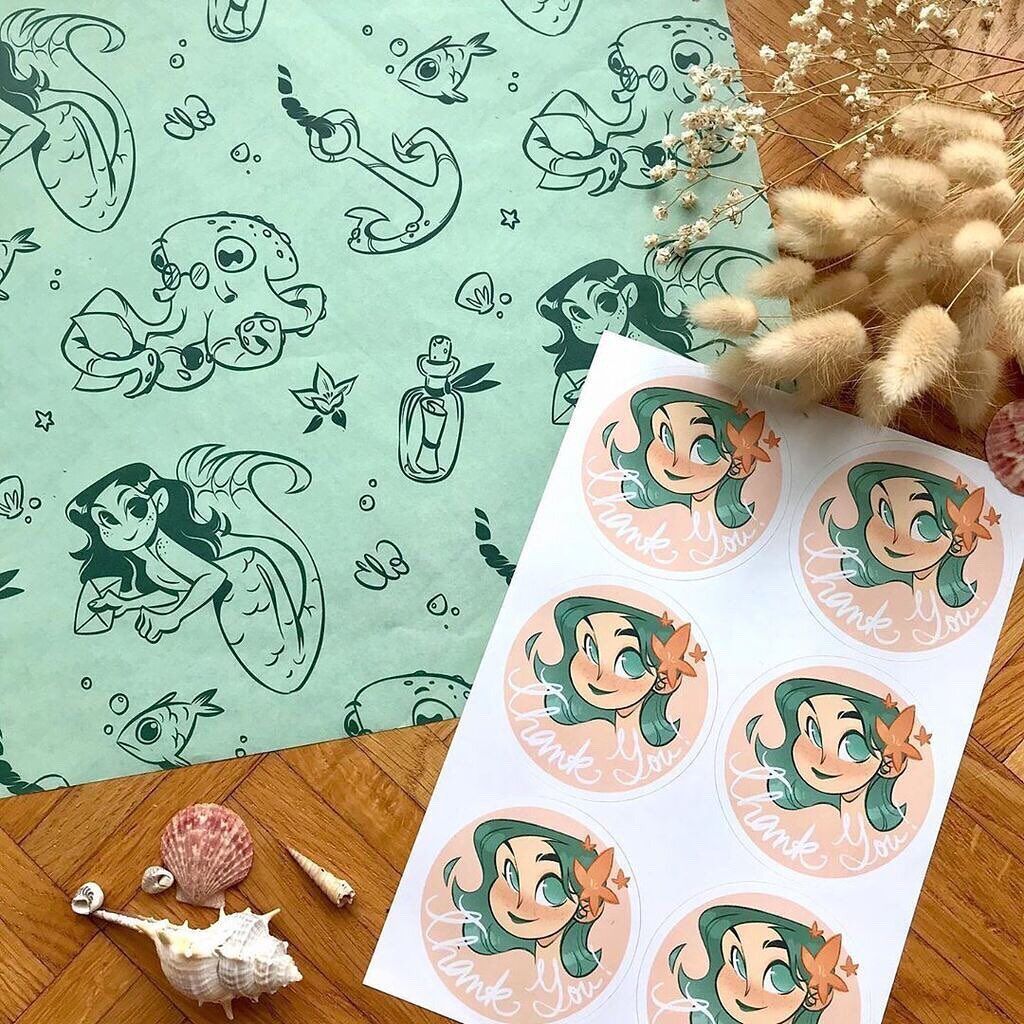 @shelliihe
Create a story on your noissue custom paper tape! 📖 Check how @shelliihe used her illustrations on her noissue tape design. It's a creative way to seal any package! 💖💖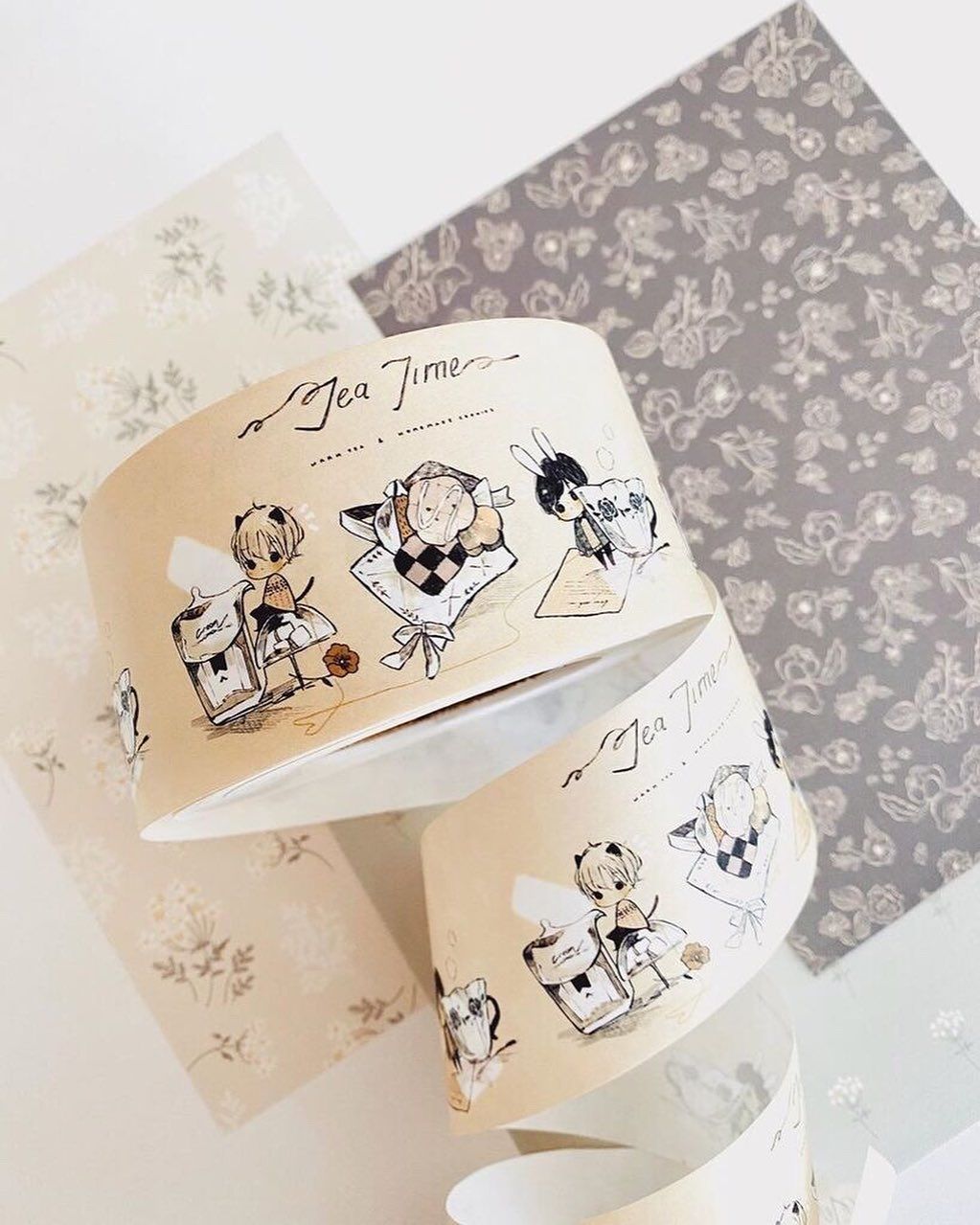 How to Prep: E-Commerce Mailers
Running an online shop? This episode is for you!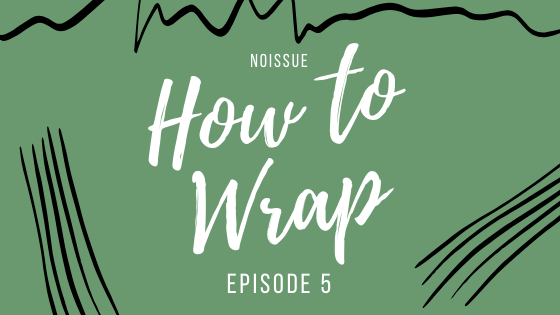 @golddoorcoffee
Add a little flair to your plain packaging with the noissue Stamp! 💫 The noissue Stamp kit comes with a soy-based inkpad for the wooden stamp option. 👌👌 @golddoorcoffee shares a simple yet effective way to share information. ☕💕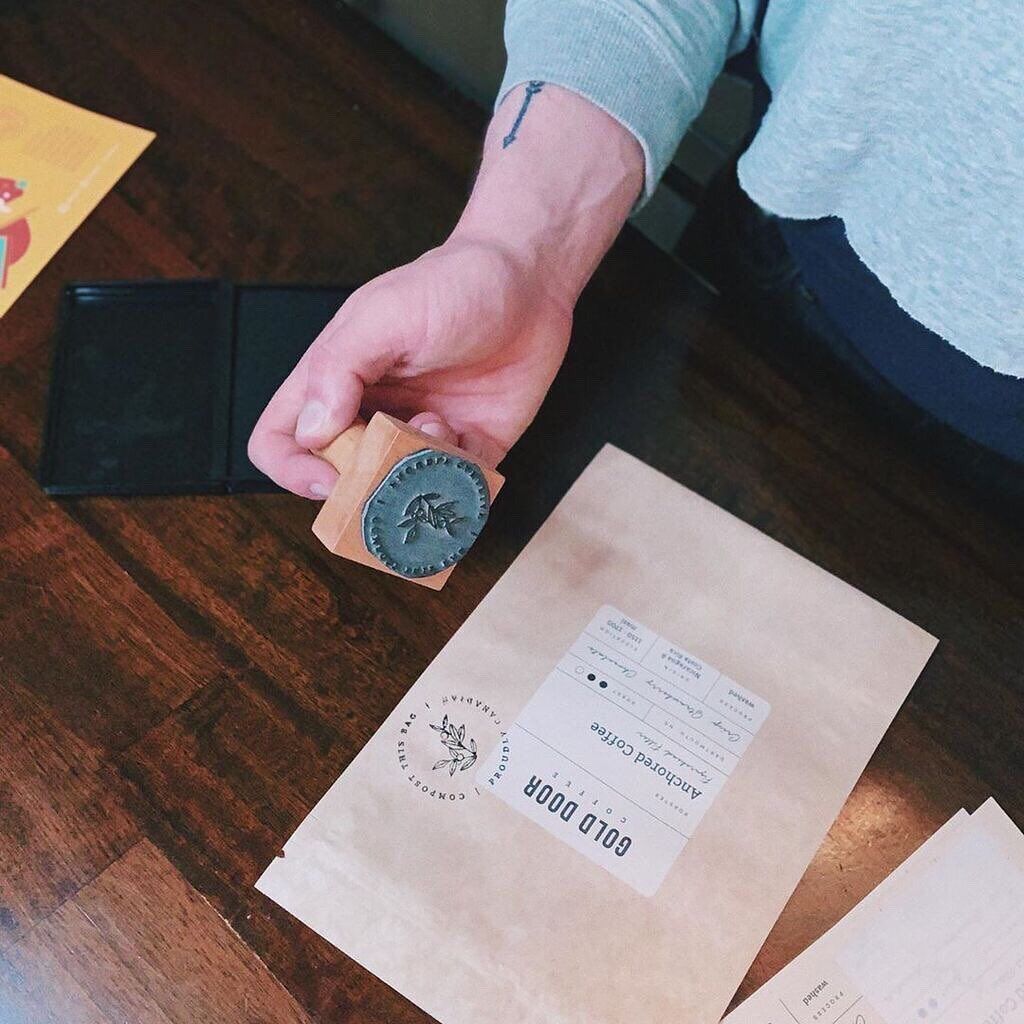 Creatives: Moon Child Studio x Saffie Bea
"I find creativity definitely inspires creativity, the more you use the more you have!" Sophie of Moon Child Studio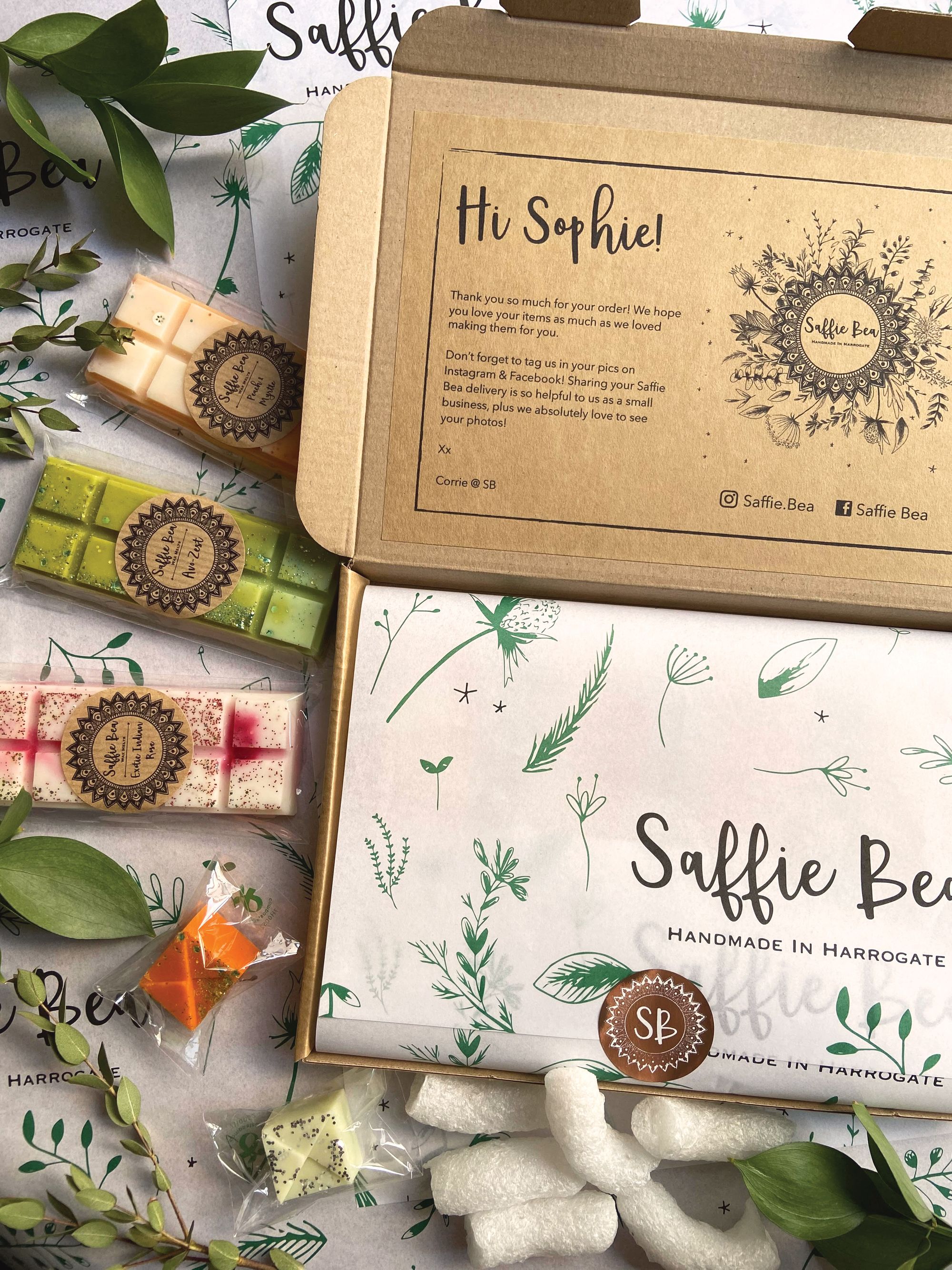 @lockandkeyclothing
A good change can start small with a simple switch. 🤗 You can start your sustainable journey by making the #SwitchWithNoissue! 🍃🍃 @lockandkeyclothing shows off their 100% noissue compostable mailers. ✨✨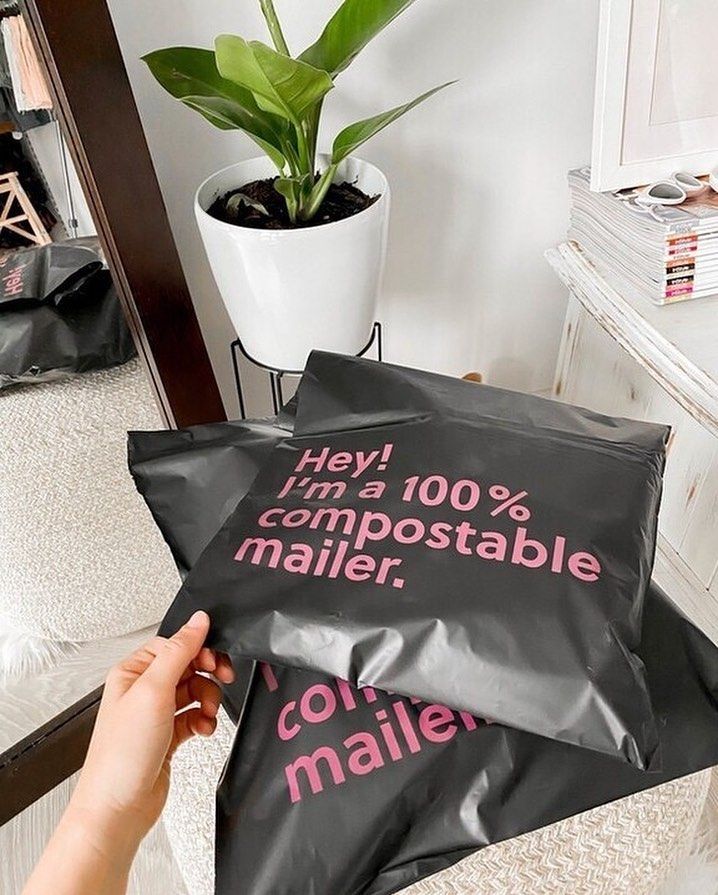 Kristin Askland: Nature in Art
"It never feels right creating art just because you think it will be popular," Kristin Askland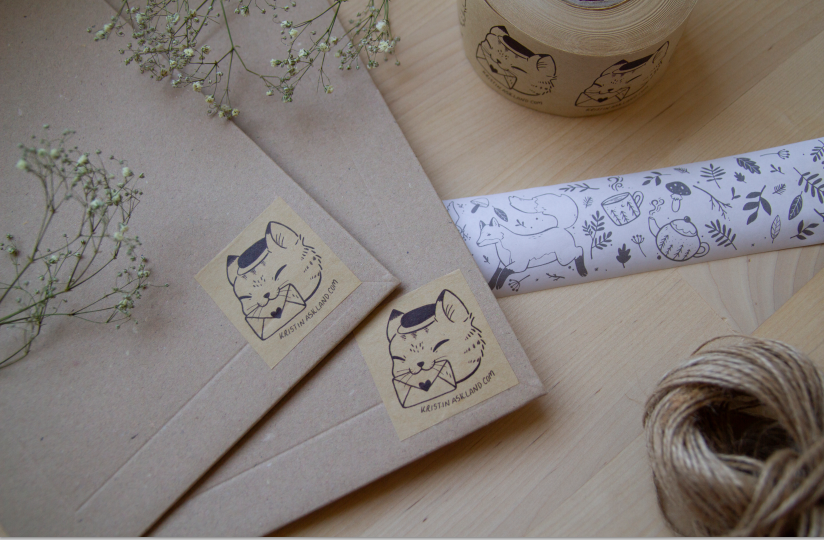 @moonchildillustrations
Send some love with the all-new noissue Cards! 💌💌 You can choose from the 3 sizes we offer: A5, A6, and Rack sized cards.🧐@moonchildillustrations opted for the A6 size for her adorable noissue Card design. 🐸💖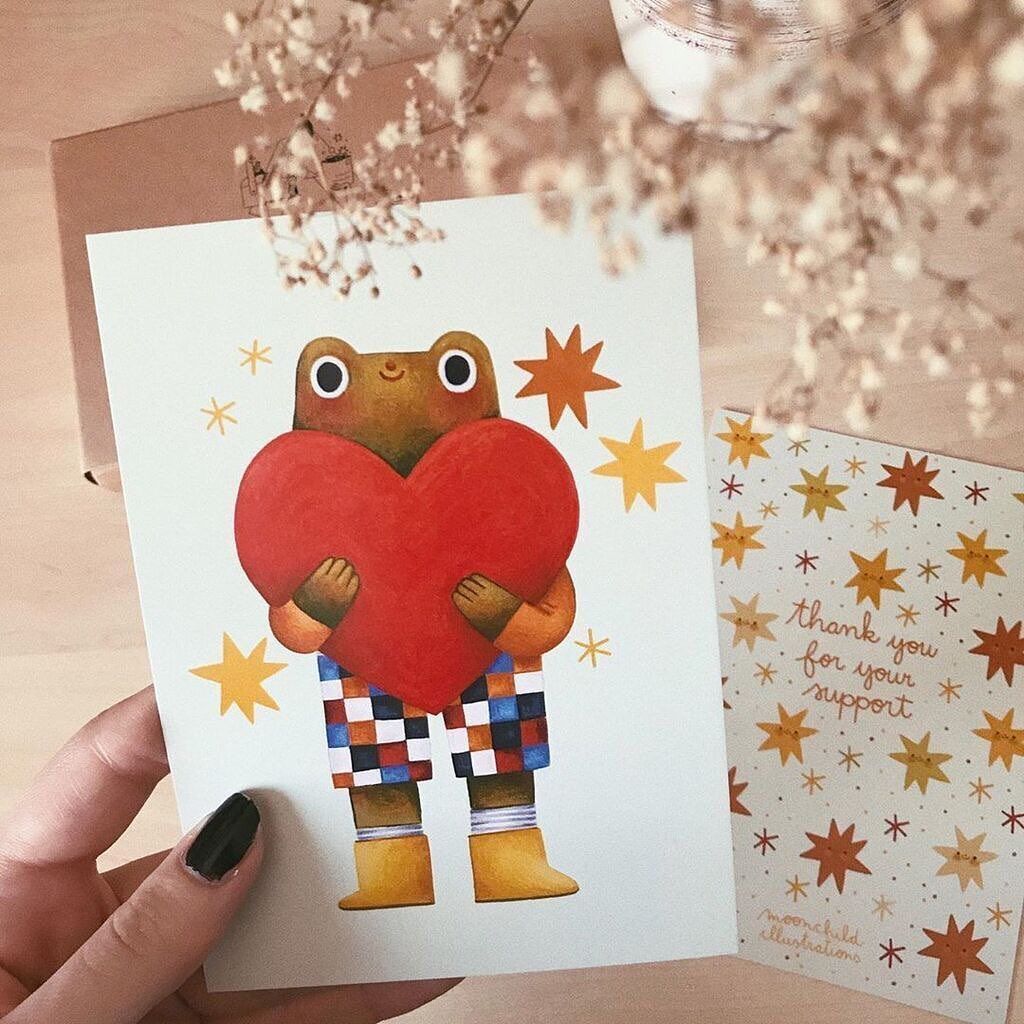 Playful Packaging for Custom-made Kids Bags with jude&moo
"Don't wait until everything is perfect, there is always room to make change. It's just important to get out there and give it a go, if it's something you really want to do," Kate Saunders, founder of judeandmoo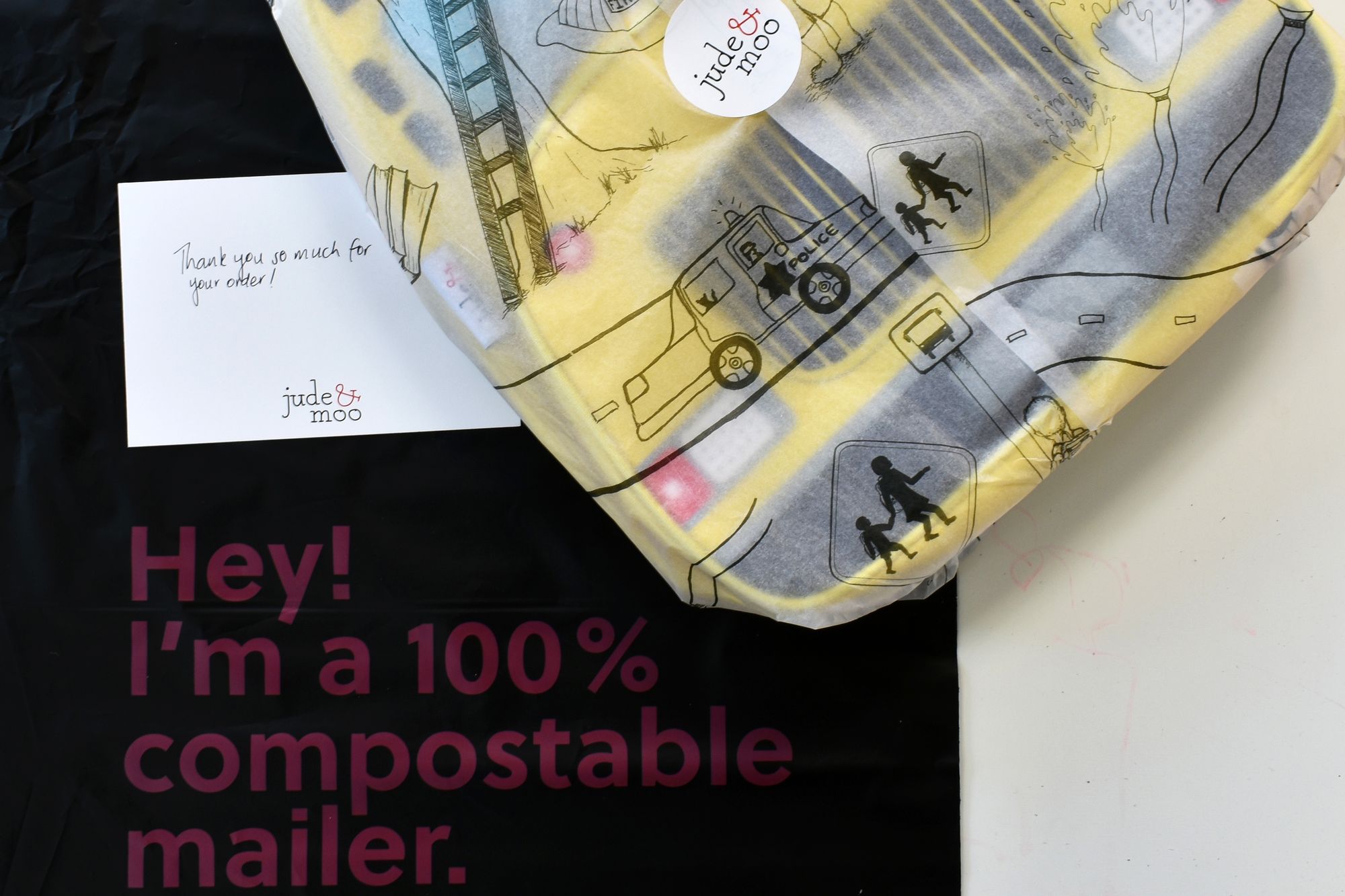 @chandalstore
A pop of neon on a black and white design is a great way to make your packaging stand out! ✨✨We are in love with how this neon green squiggle adds just the right amount of color for this custom noissue tissue by @chandalstore. 🤩🤩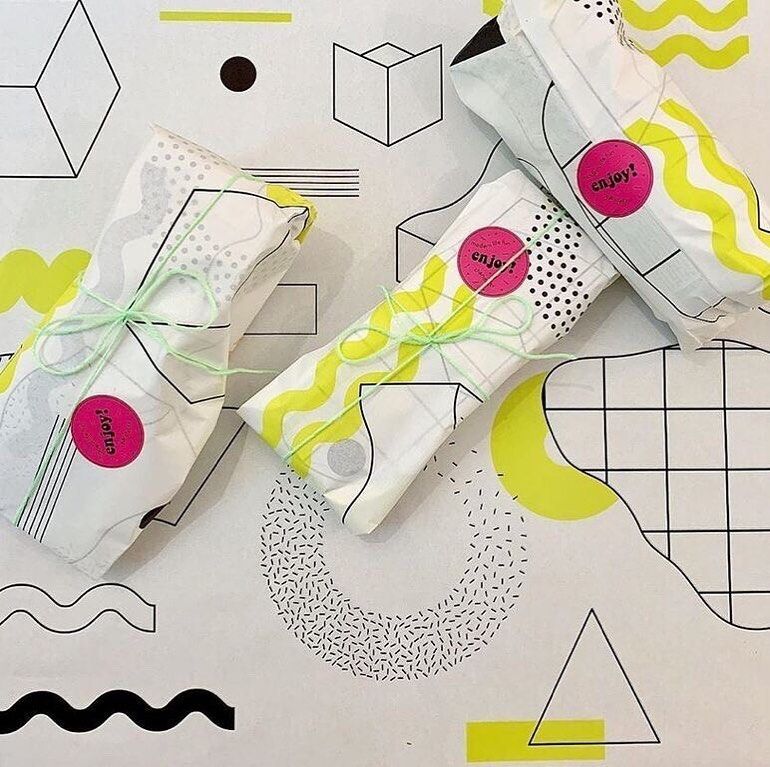 @va.dot
noissue Stamps are shipped in a mini version of the standard noissue box that we use for our Tissues! 📦 How adorable is this spread from @va.dot also featuring their noissue custom tissue. 😍😍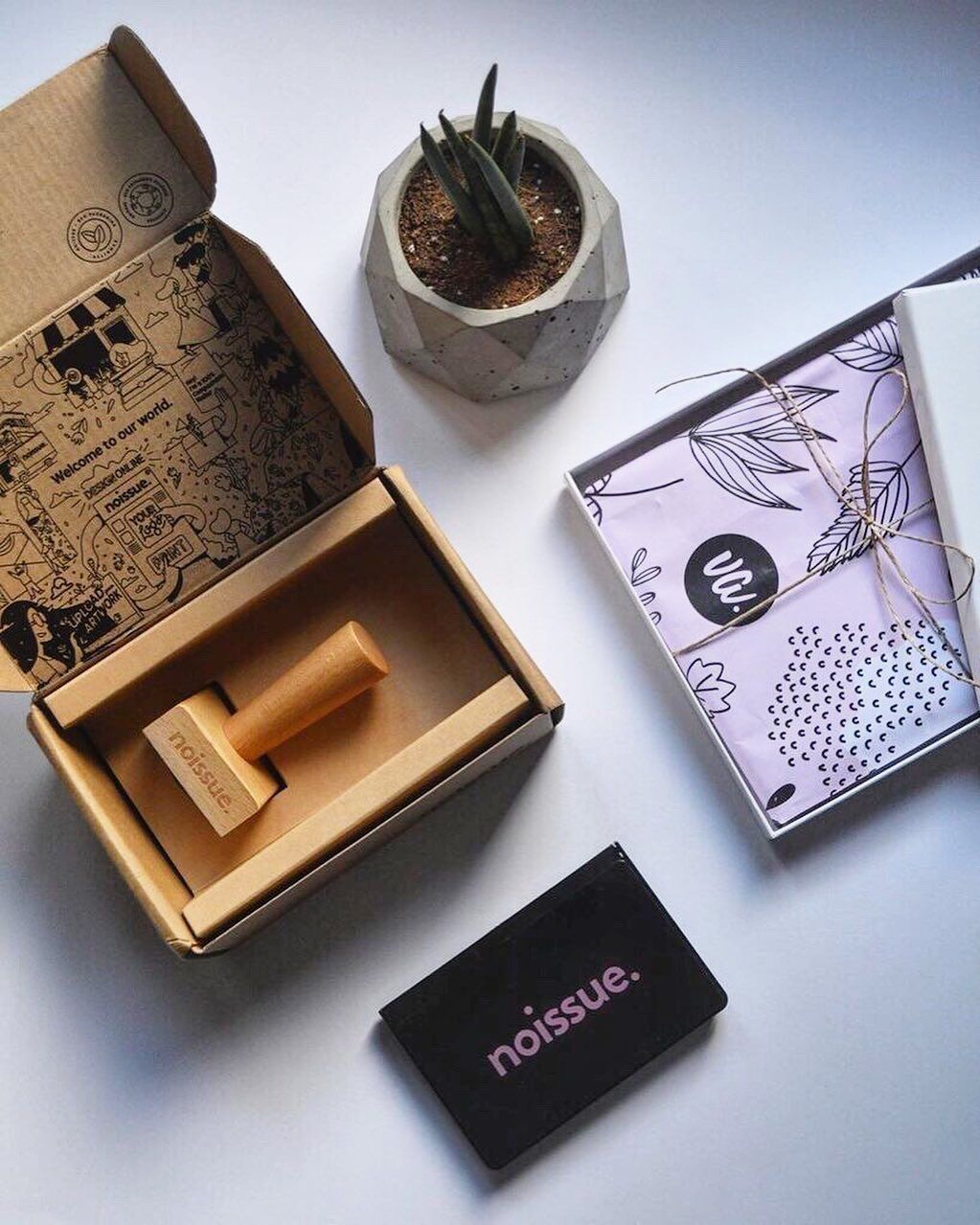 @aragmaswim
The waves are upon us! 🌊🌊 Love how @aragmaswim's noissue packaging is so relaxing to look at. 💗 Looks even better finished with one of the new noissue custom sticker sizes! ✨✨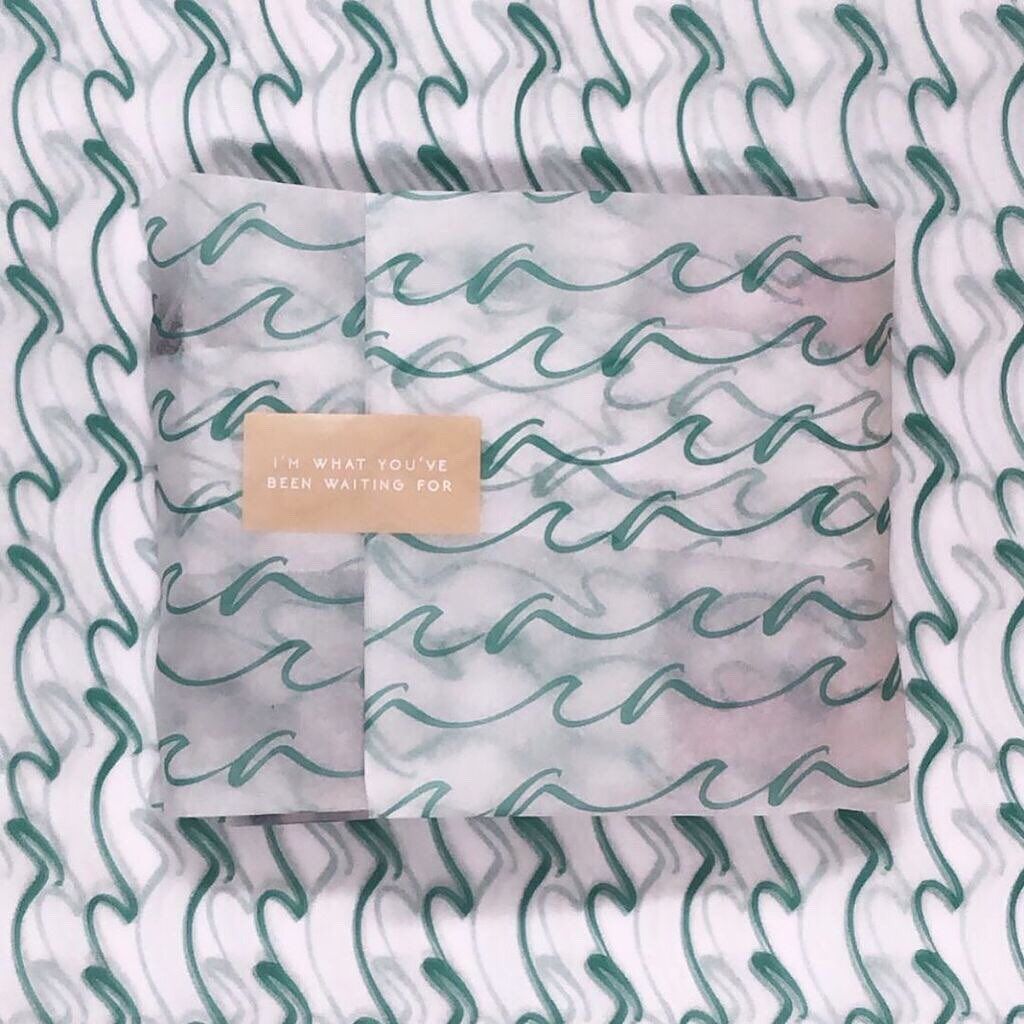 How to Wrap: Chocolates
How to wrap chocolates, you ask? Here's a video to show you just how easy it is to make that special treat look extra special.
@georgiaragnall
We have 2 types of noissue Stamps to choose from: self-inking and the wooden manual stamp. 👍👍 For this lovely print, @georgiaragnall opted for a wooden stamp - which is handy if you'd like to use multiple ink colors. 🎨 Which one would you choose? 🤔