Brand Stories
#noissuepackaging
Creatives: Norfolk Design Co. x Fancy Face Inc.
"We work closely with our clients to solidify and streamline their brand experience so they can get back to focusing on growth," Danielle Tobin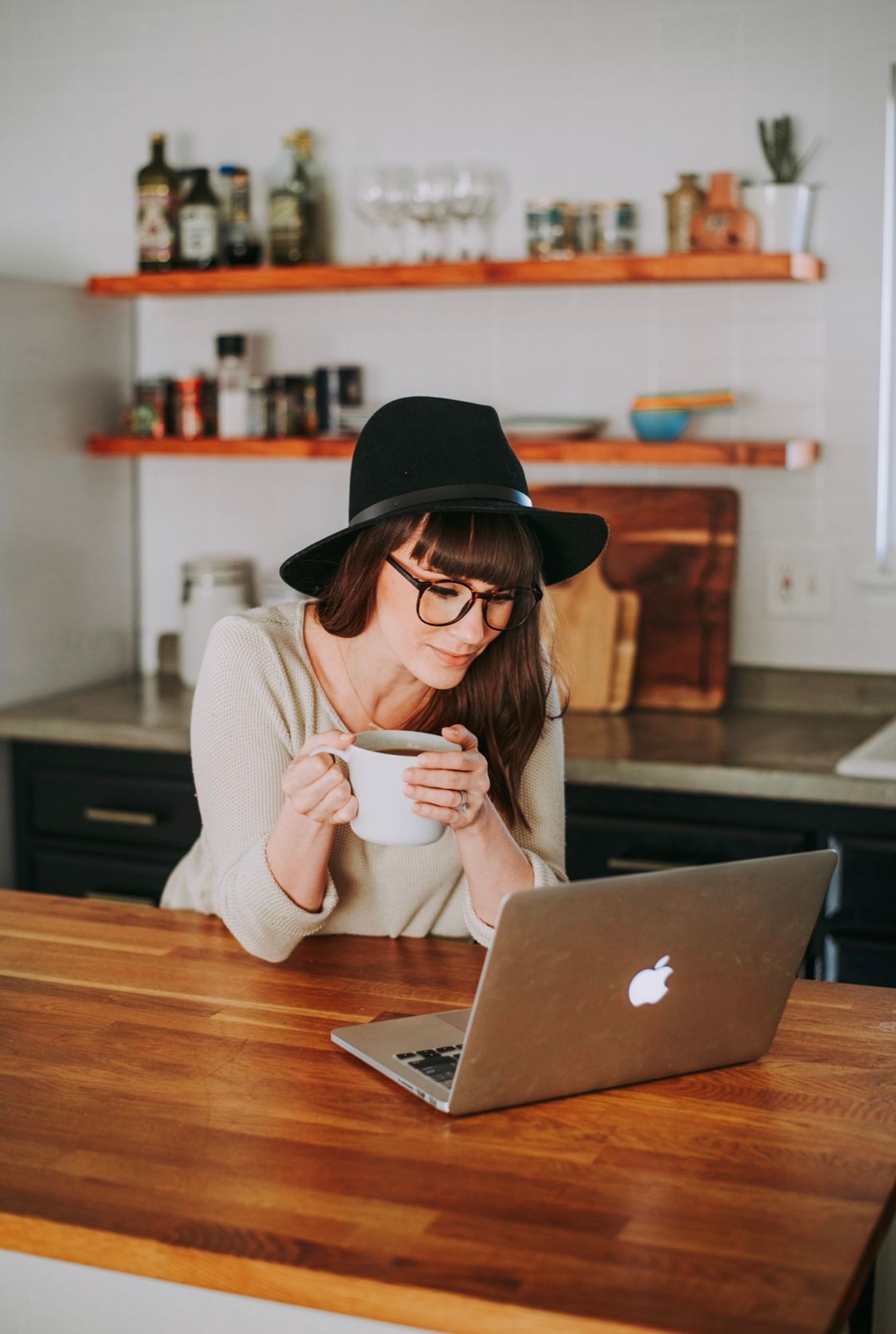 Sinipesa Swim: Love for Every Body Type, Love for The World
"...and that had me thinking: nature doesn't need us, but we need nature. We must do our best to take care of it before it's too late," Lucía Gómez, founder of Sinipesa Swim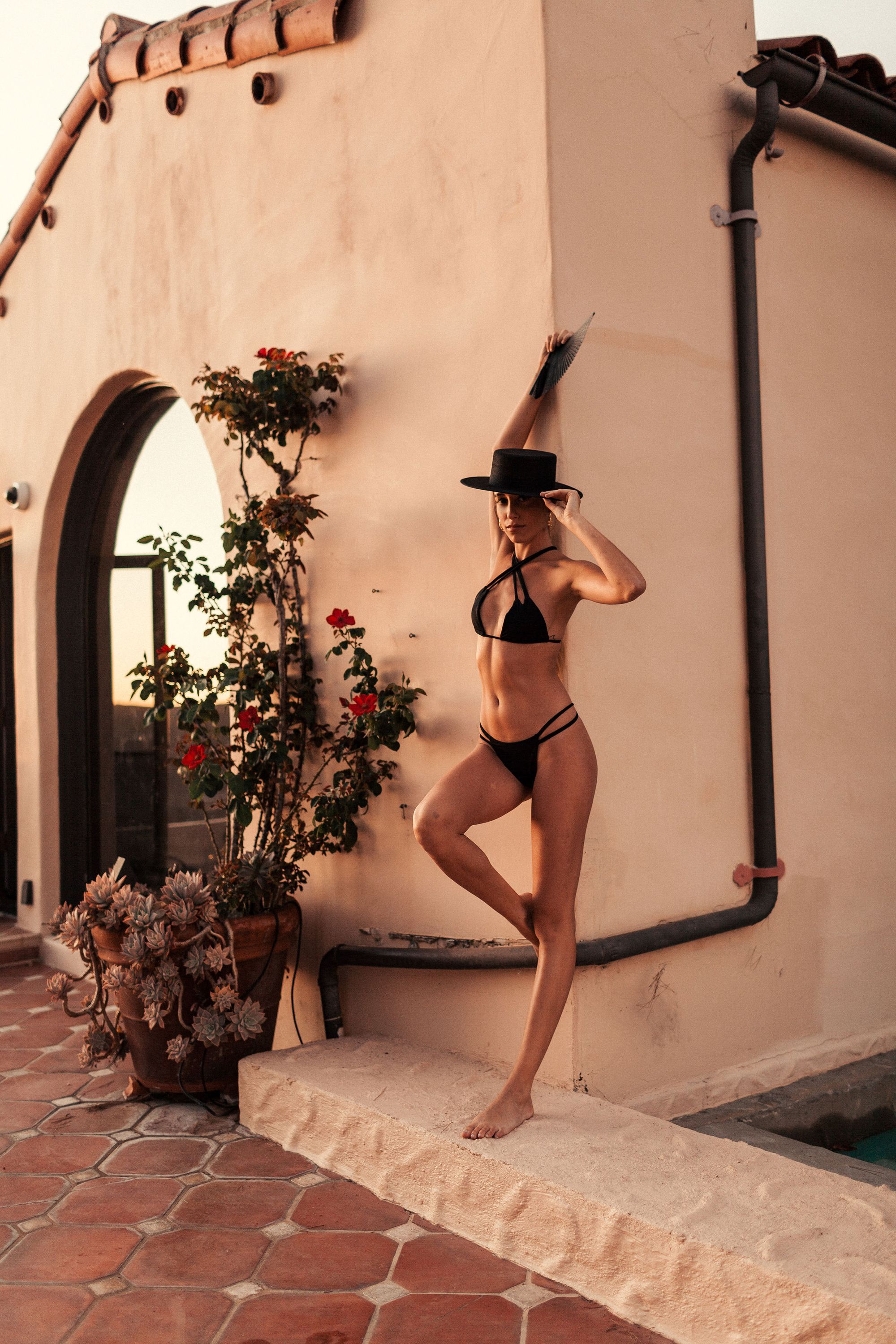 Eco-friendly Packaging for Quirky Been Bean Shop
"Hearing compliments from offline events and online reviews sure make me happy, but not as happy as seeing my own products being used in real life," Praphavint Saprungruang, Founder of Been Bean Shop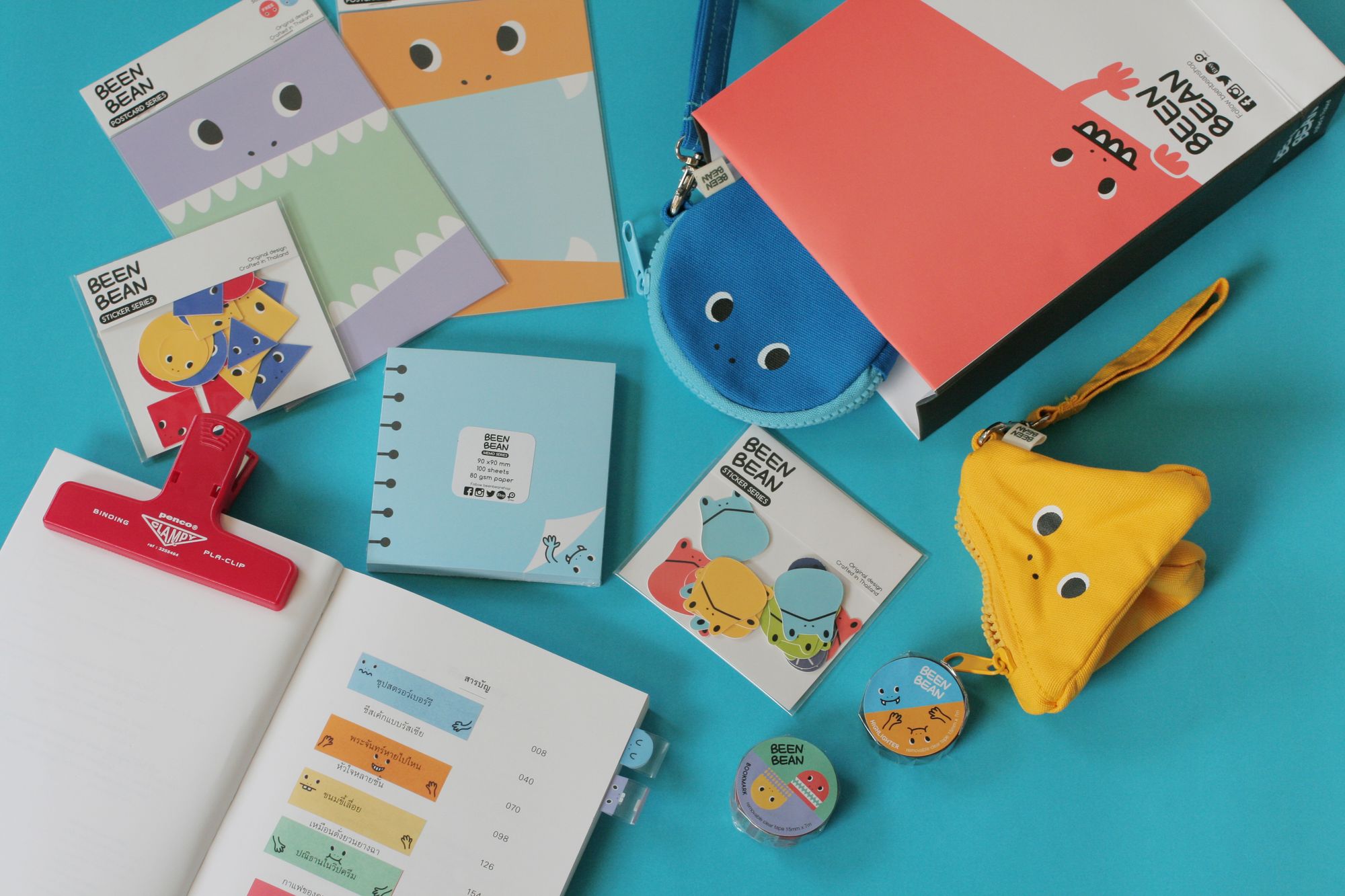 Creatives: Rhema Design Co. x Rekindle Candle Co.
"We believe your brand design should be powerful enough to speak on its own, but in order to do so, it needs to be created with purpose and strategy," AnnaKate of Rhema Design Co.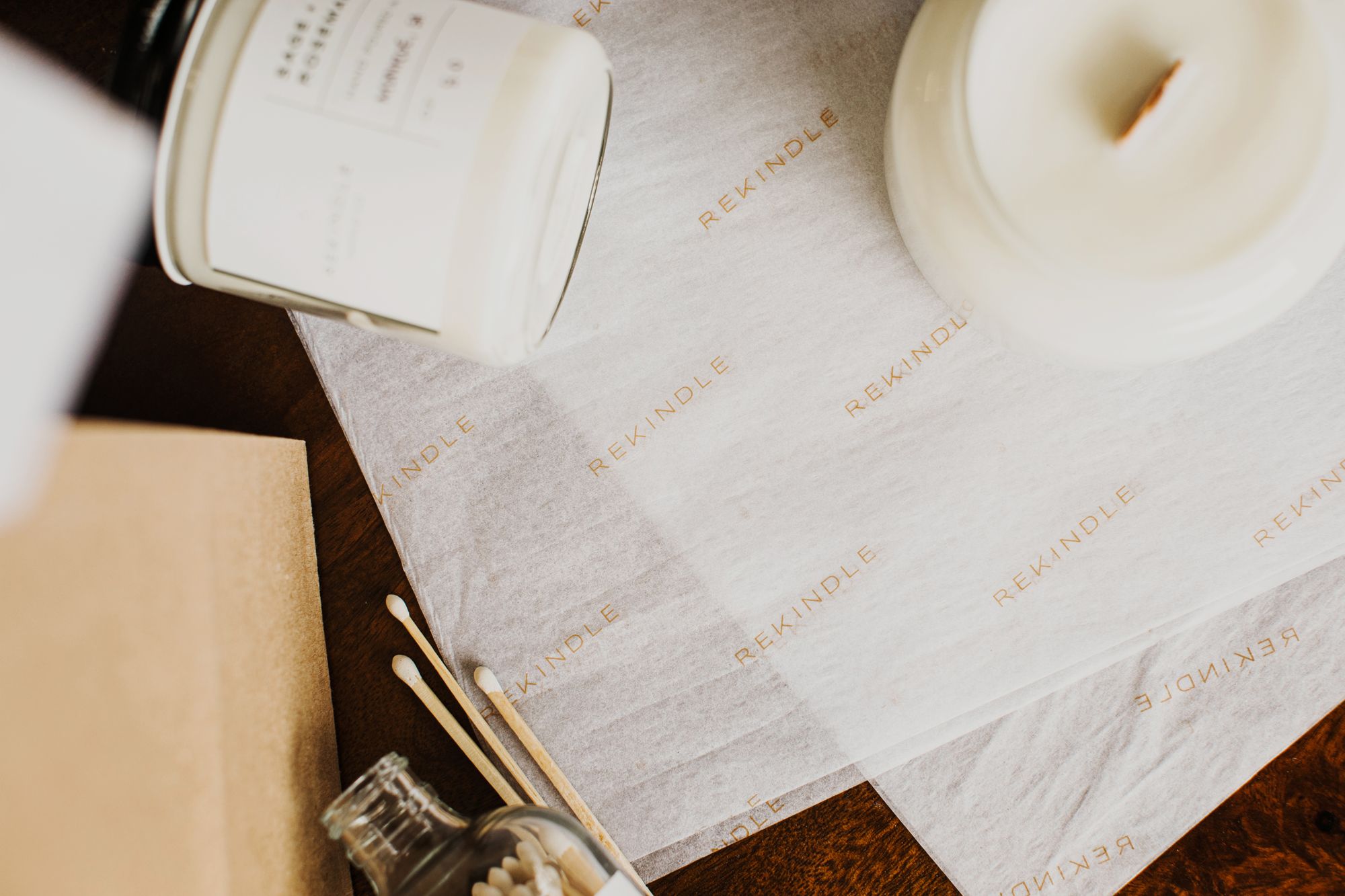 Going Green and Giving Back with The Mint Gardener
"My advice to others is to never dream harder than you work!" Sarah Simon, The Mint Gardener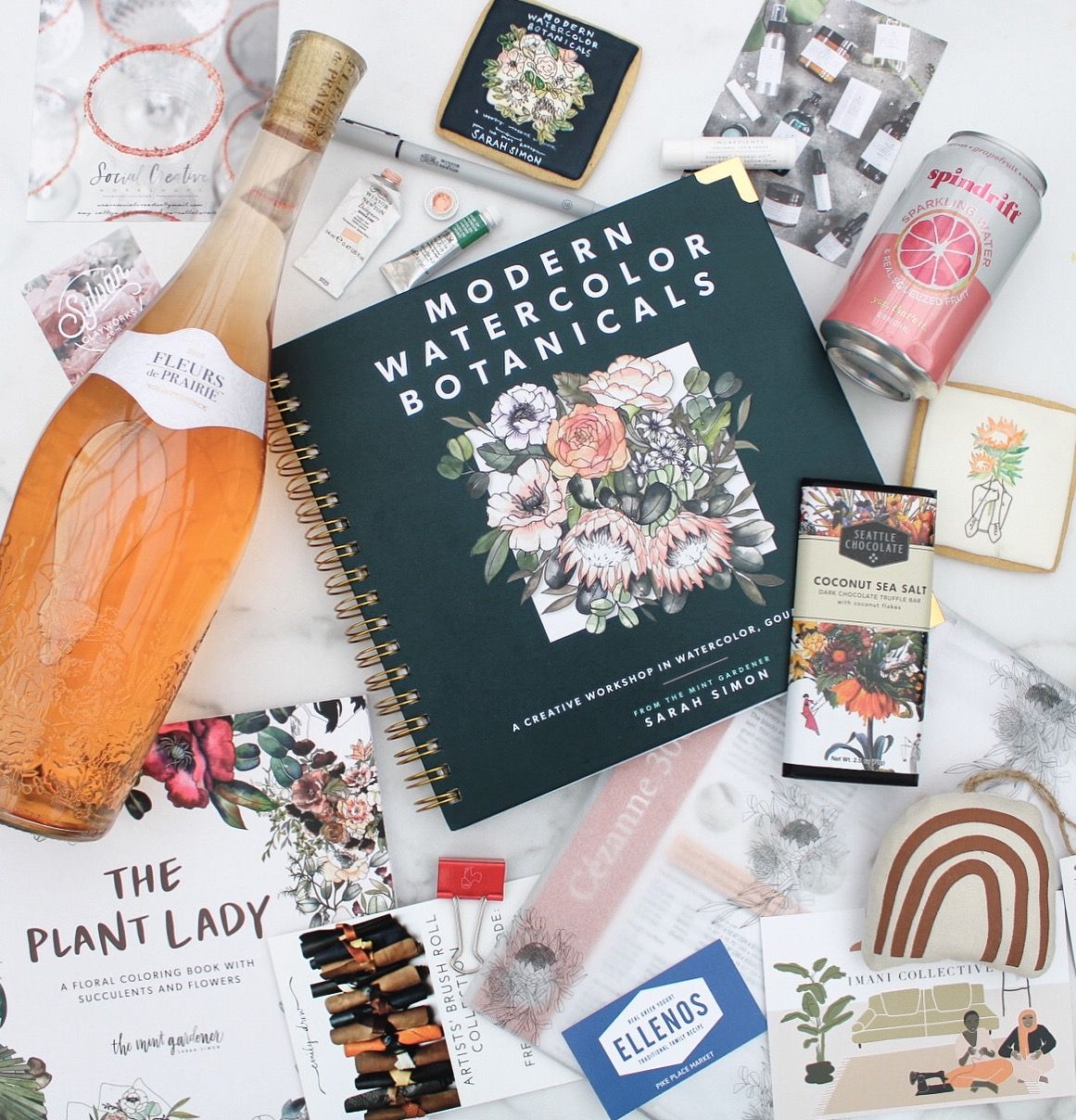 Forma by Olya: Eco-Conscious Art Prints
"I still have a long way to go to being a completely sustainable business, and I've already identified areas where things could be improved, but it is normal to constantly develop your existing processes," Olya, Founder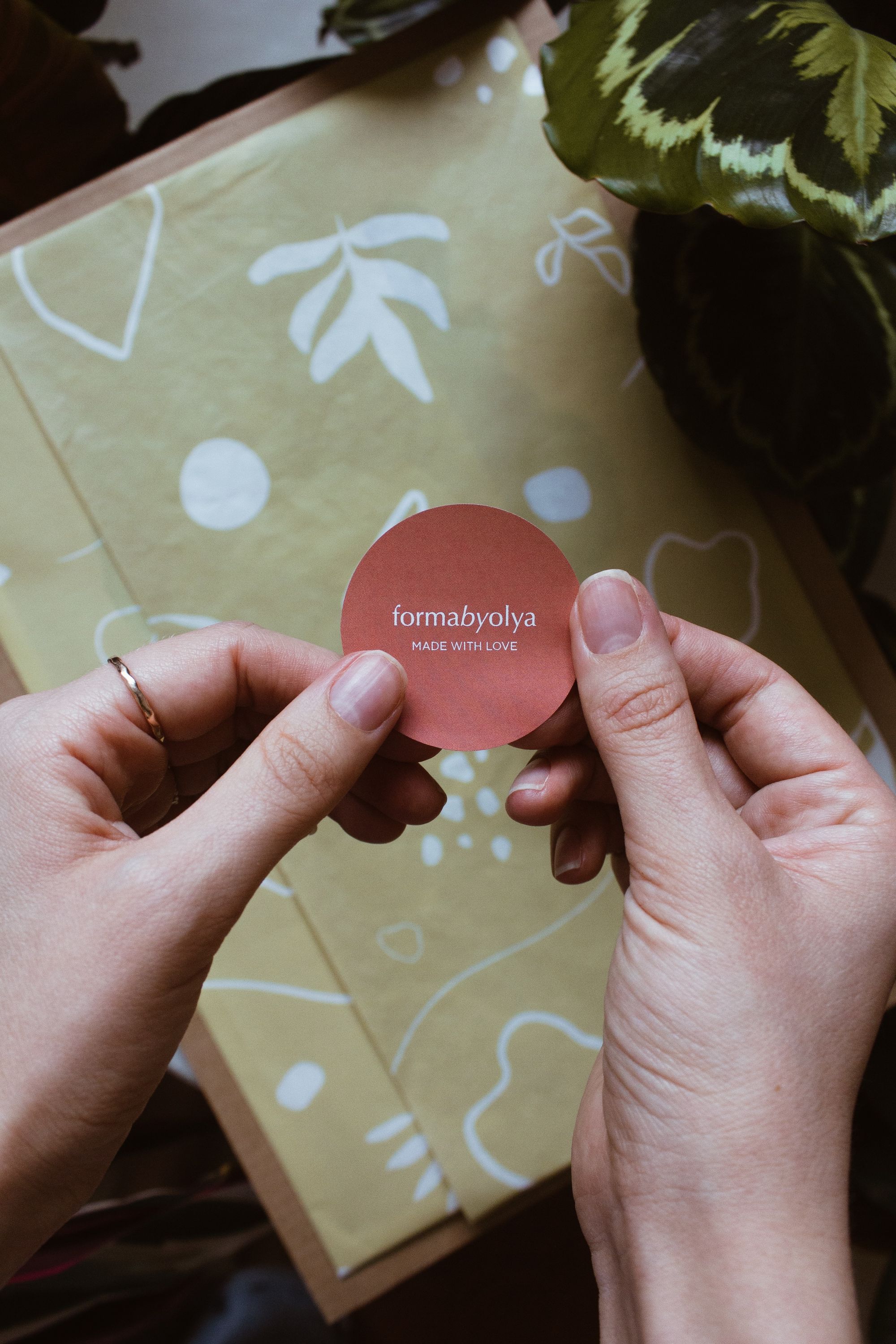 Creatives: Greg Davies Art & Design x Shea Sassy
"As someone who is very environmentally motivated, knowing that I have contributed to the planting of more trees whilst designing a brand is a very special feeling!" Greg Davies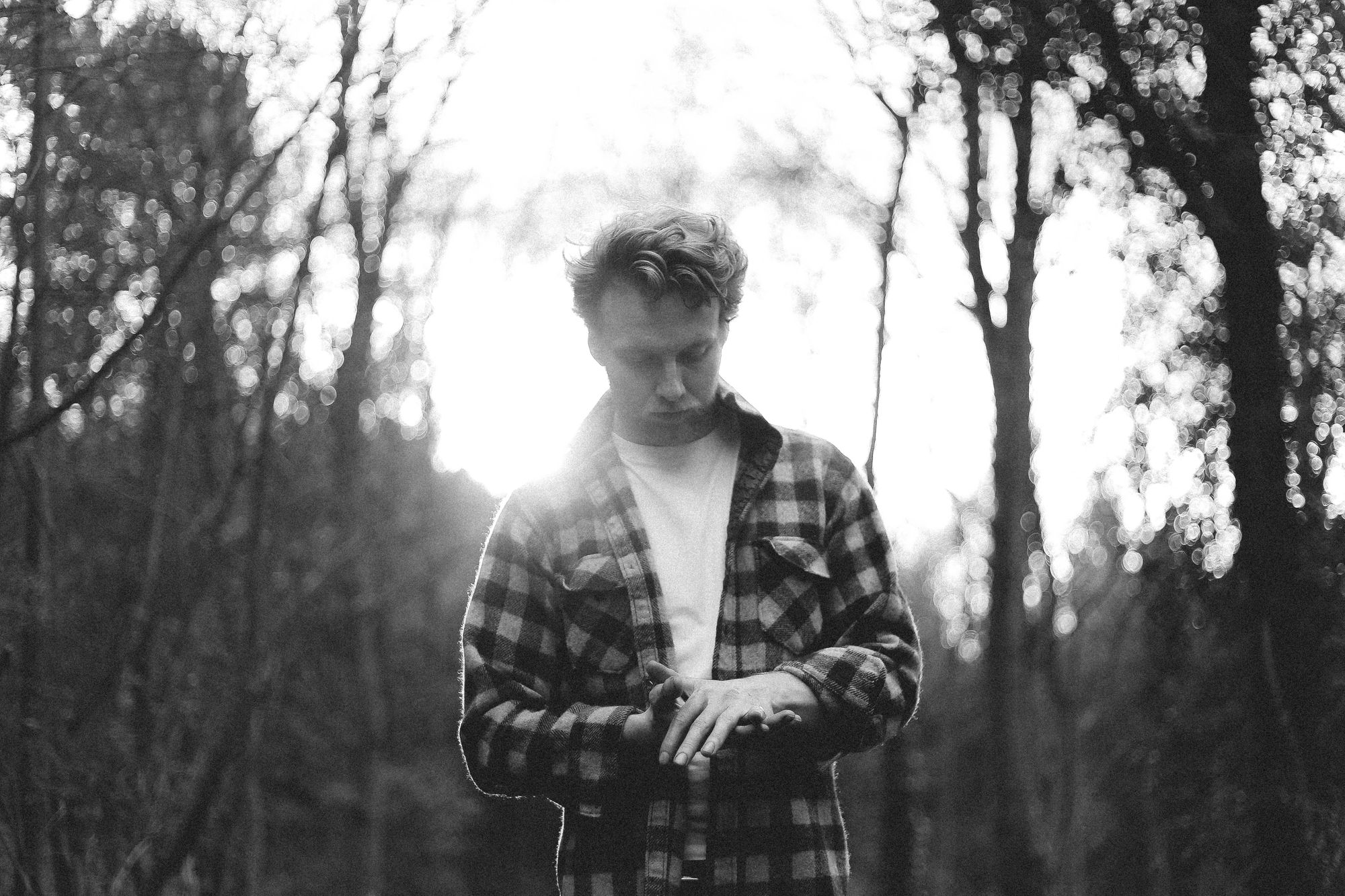 Fun & Relatable Illustrations with Holly Maguire
"My current aim is to share work that can be comforting and relatable as well as highlighting the things that I feel passionate about," Holly Maguire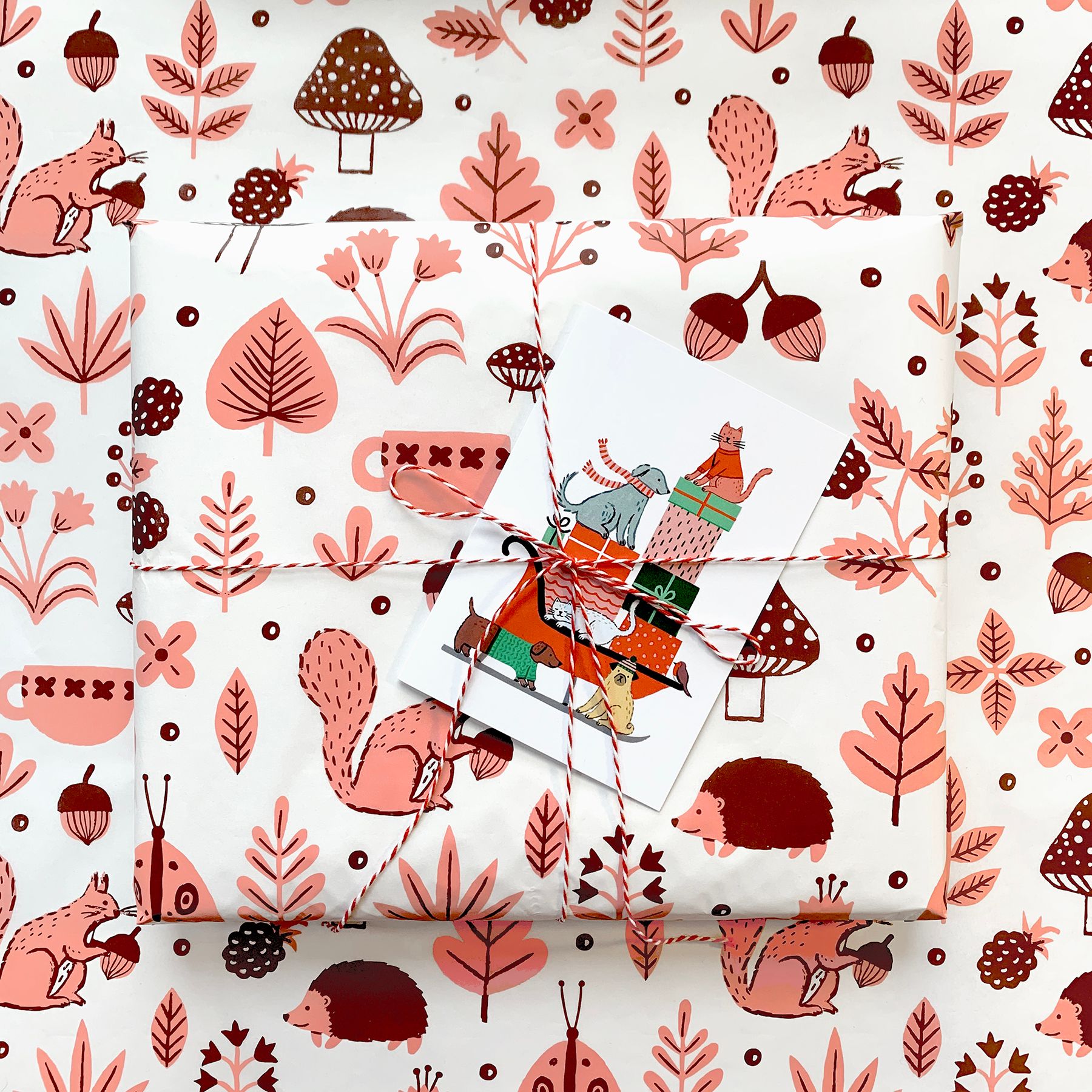 Purposeful Art with Ragon Dickard
"My biggest piece of advice for others who want to start their own business is to start small and grow from there," Ragon Dickard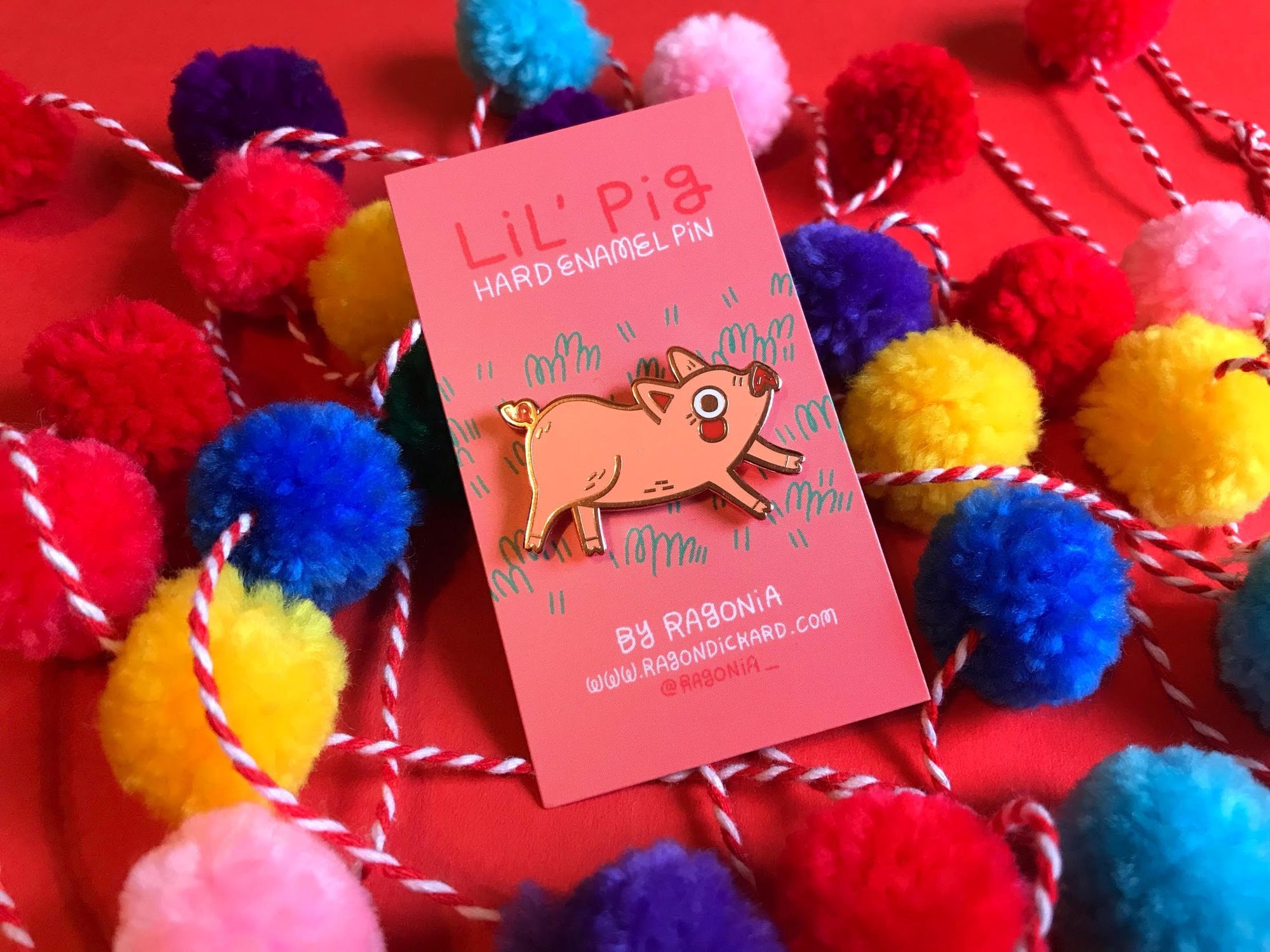 Creatives: Foster Creative Co x Sqin
"There's nothing we love more than working with innovators, change-makers, and purpose-driven businesses to help them kick design goals and do things they are passionate about," Sylvie Veit, Founder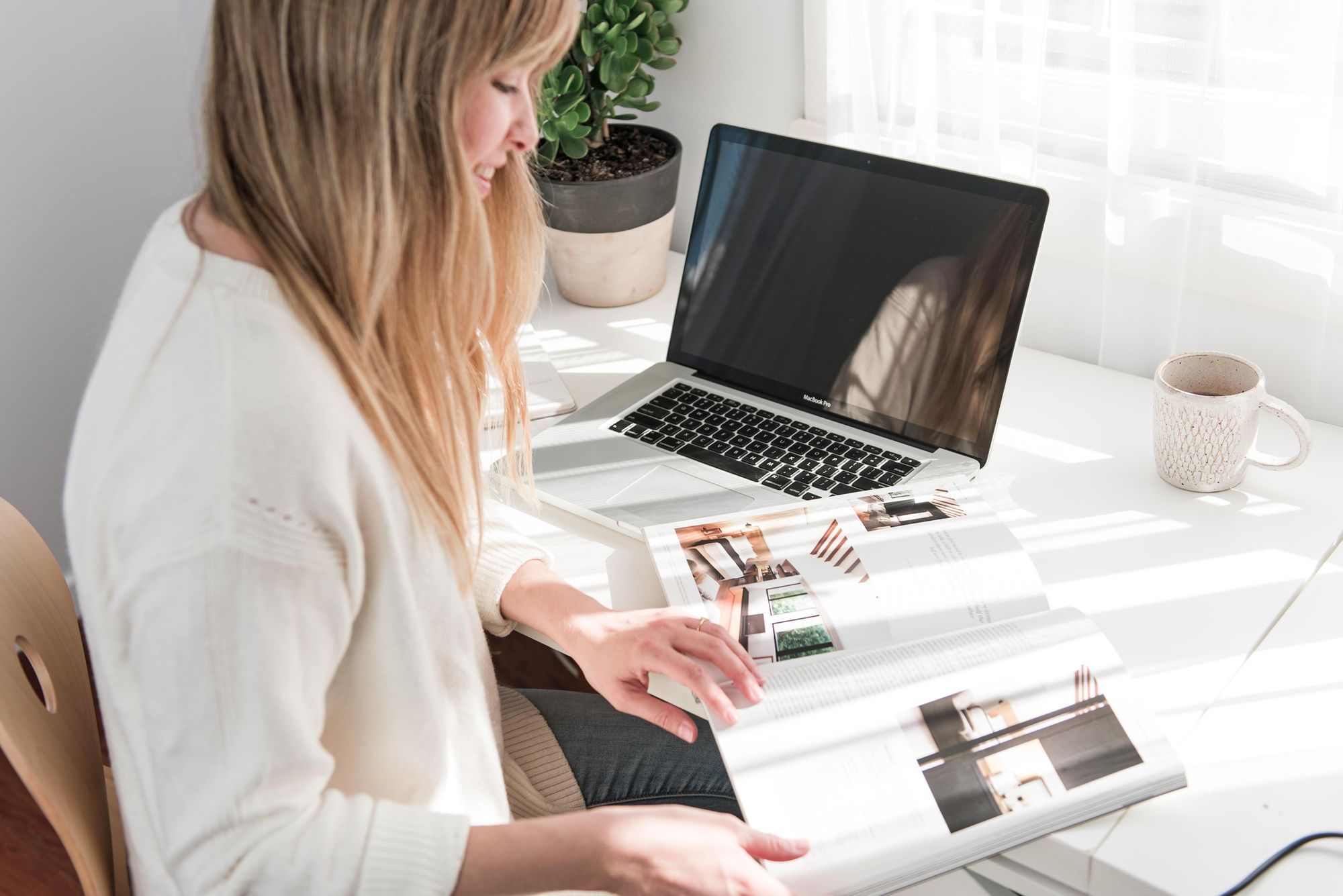 Sustainable Handcrafted Growth Charts with White Loft
"That intersection of childhood nostalgia and capturing today's moments is all the inspiration I need," Lauren White, Owner of White Loft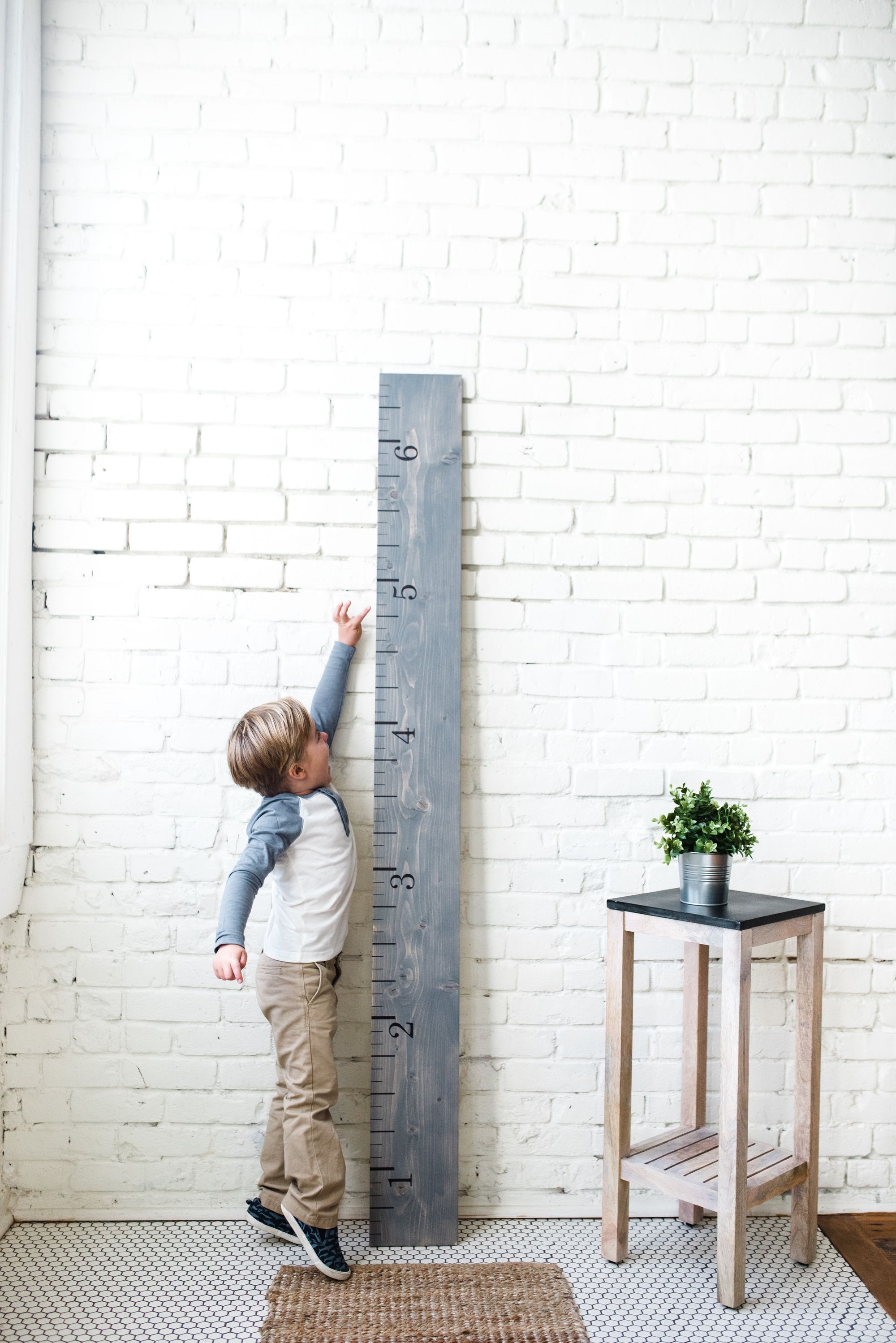 Eco-friendly Stackable Blocks with Rock Block Shop
"I figured if I'm going to contribute to this world in some small way, it needs to leave the Earth unharmed," Alisa Ellis, Founder of the Rock Block Shop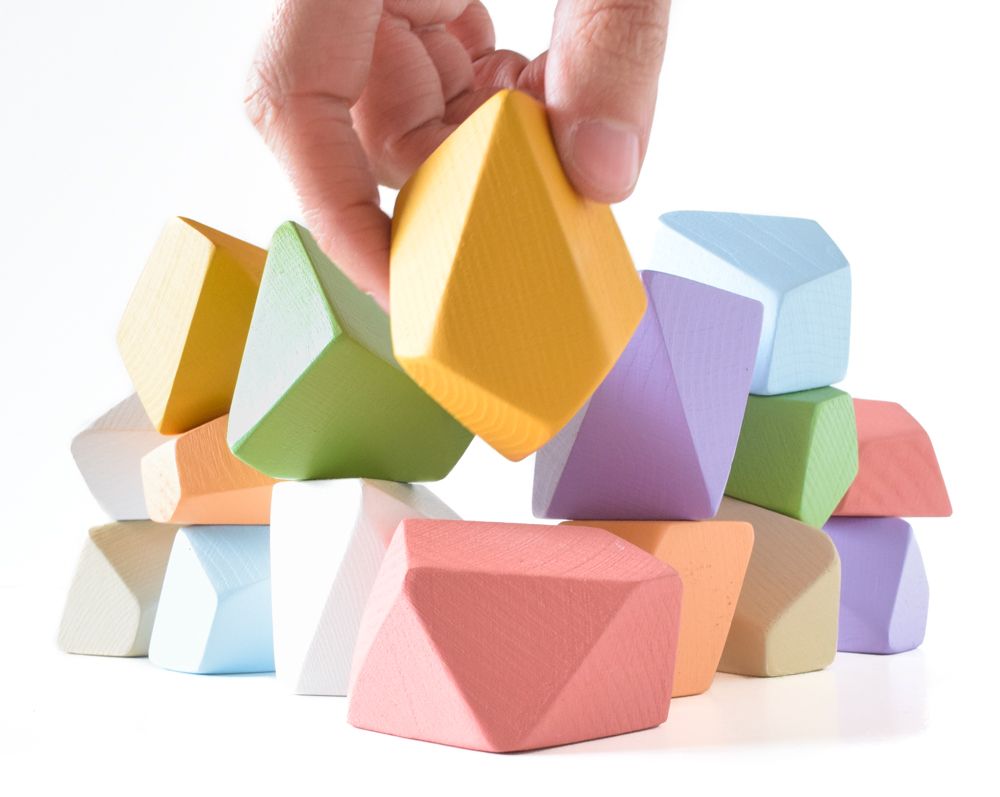 Creatives: Kelly Thompson Creative x Makers' Mrkt
"I'm all about the creative community and us being a bit of a team so it makes me really happy," Kelly Thompson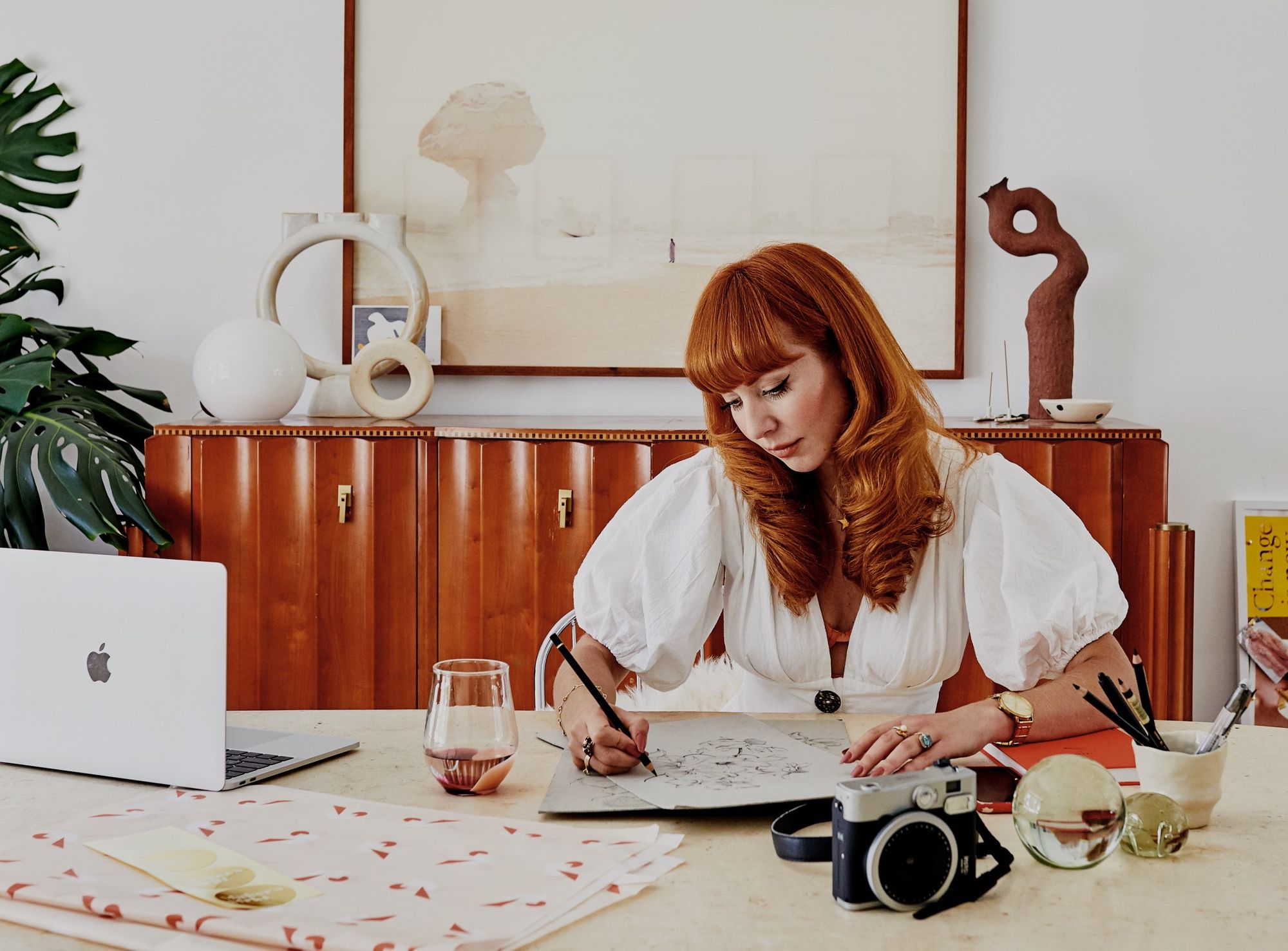 Little Carabao Studio: Dainty Wedding Stationery
"My vision is to bring people together through beautiful paper," La Rue Pulido, Founder of Little Carabao Studio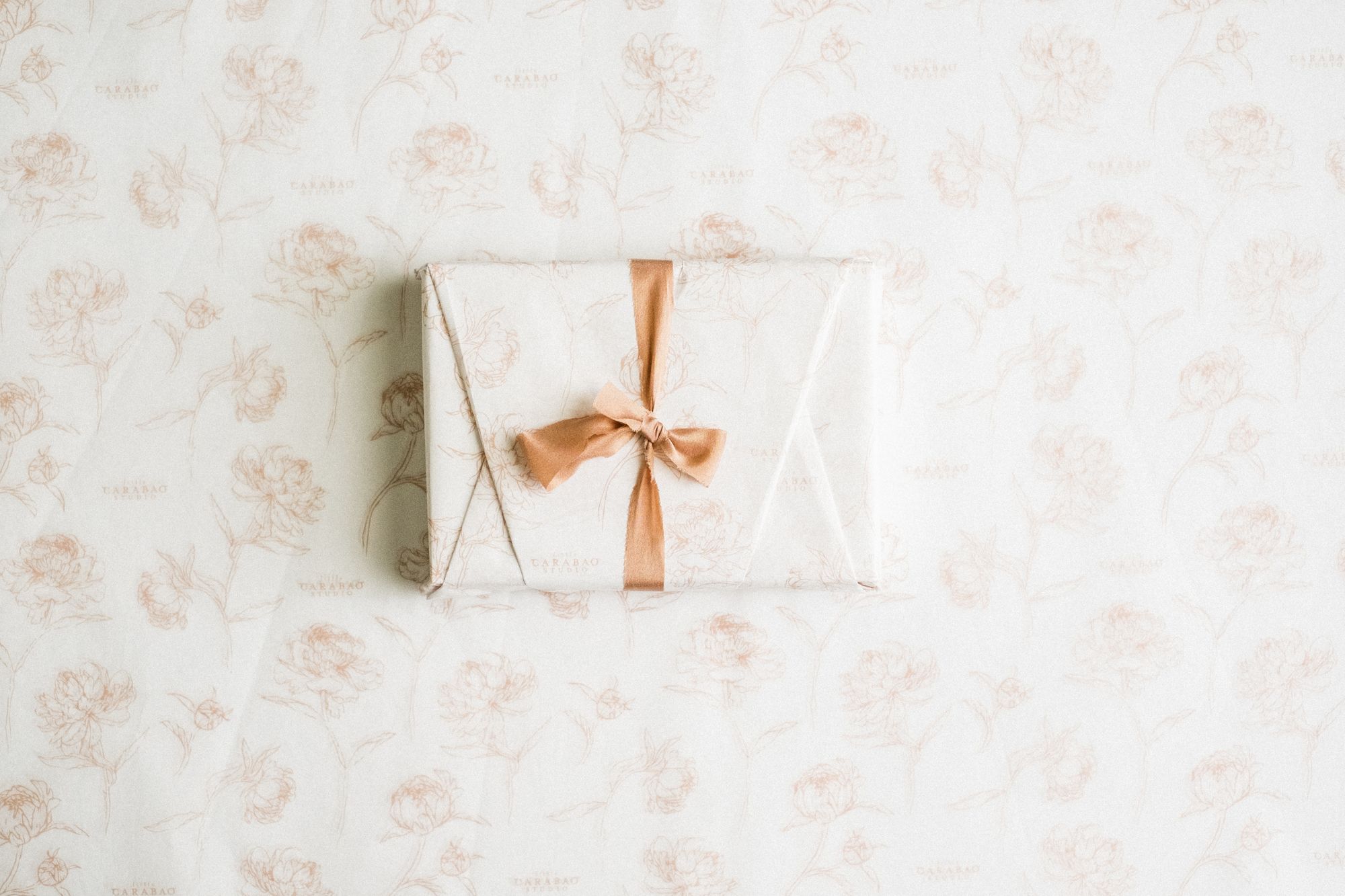 Kawaii Designs and On-Brand Packaging with MochaMochiCake
"It brings me so much joy when people tell me my art has made them smile, brightened up their mood, or gave them inspiration to be creative," Fei, Founder of Mochamochicake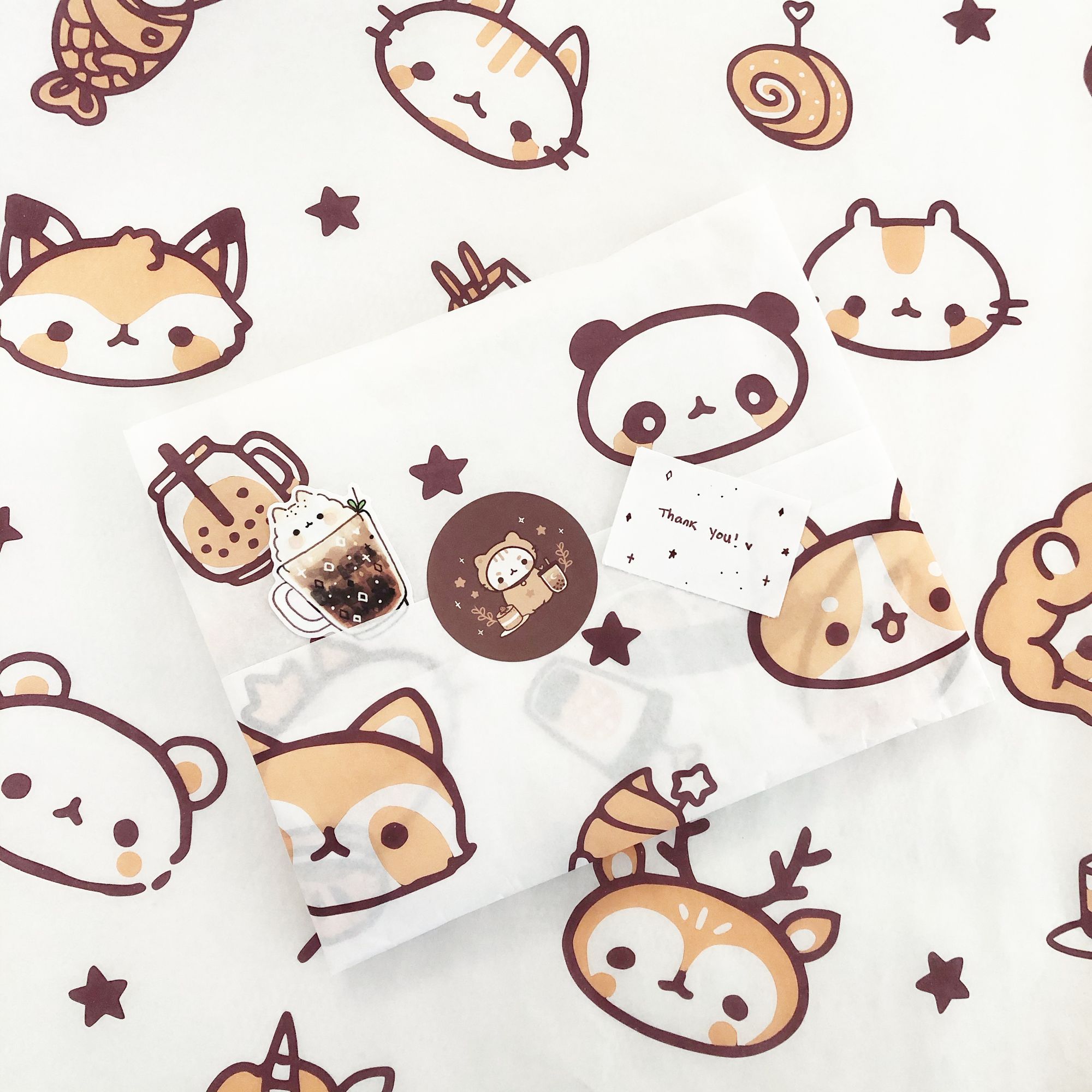 Sustainable Packaging for Totum Women's Support Cookies
"I've done research into the environmental impact of online shopping, and as the owner of a direct-to-consumer brand, I want to keep my burden on the environment as light as possible," Erin Erenberg, Founder of Totum Women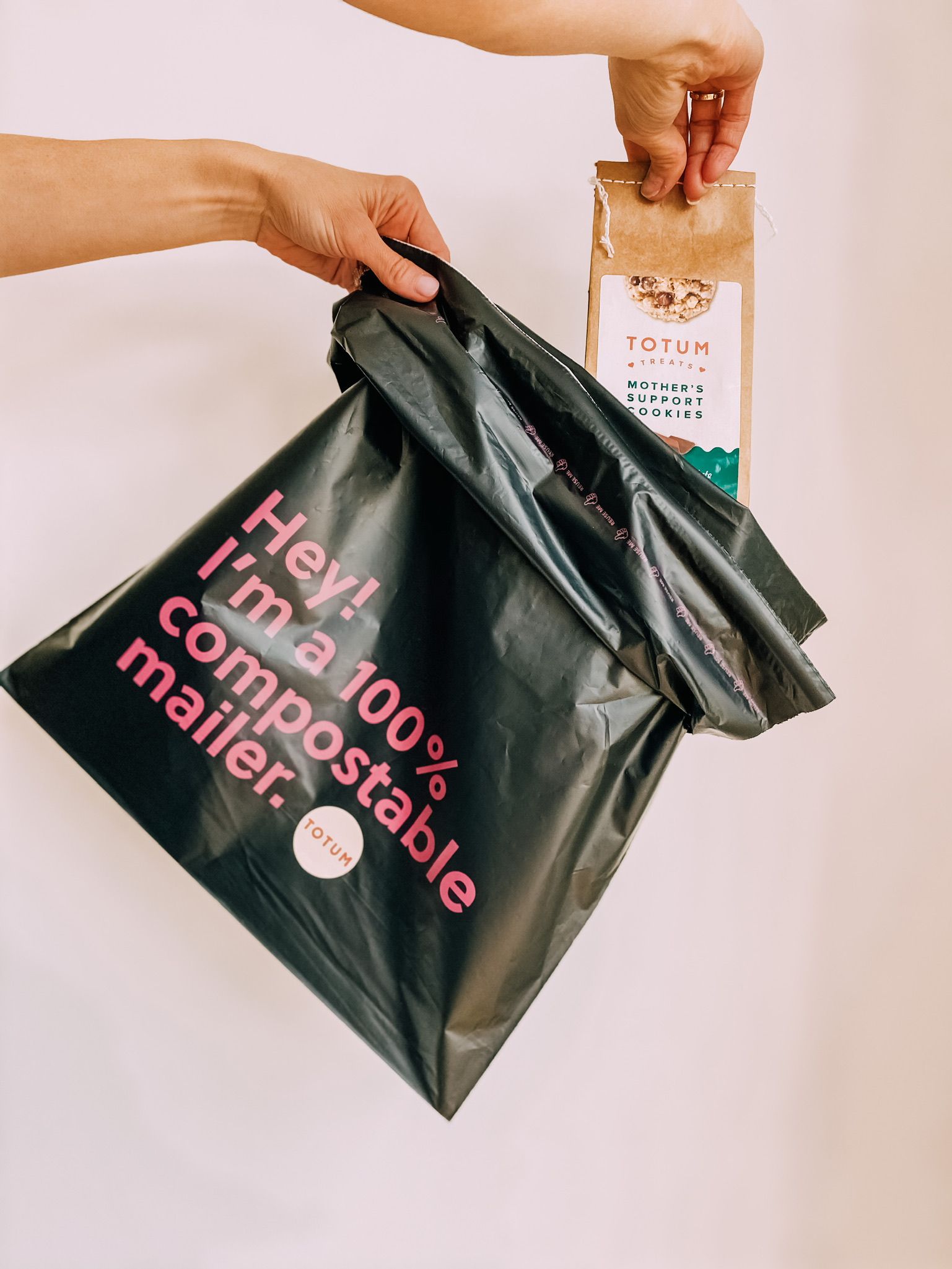 Join the Creative Side: Small Business, Big Dreams
"I am grateful that I am able to sell my art as products. Every sale brings me closer to my goal," Chelsea van Egmond, Founder of Join the Creative Side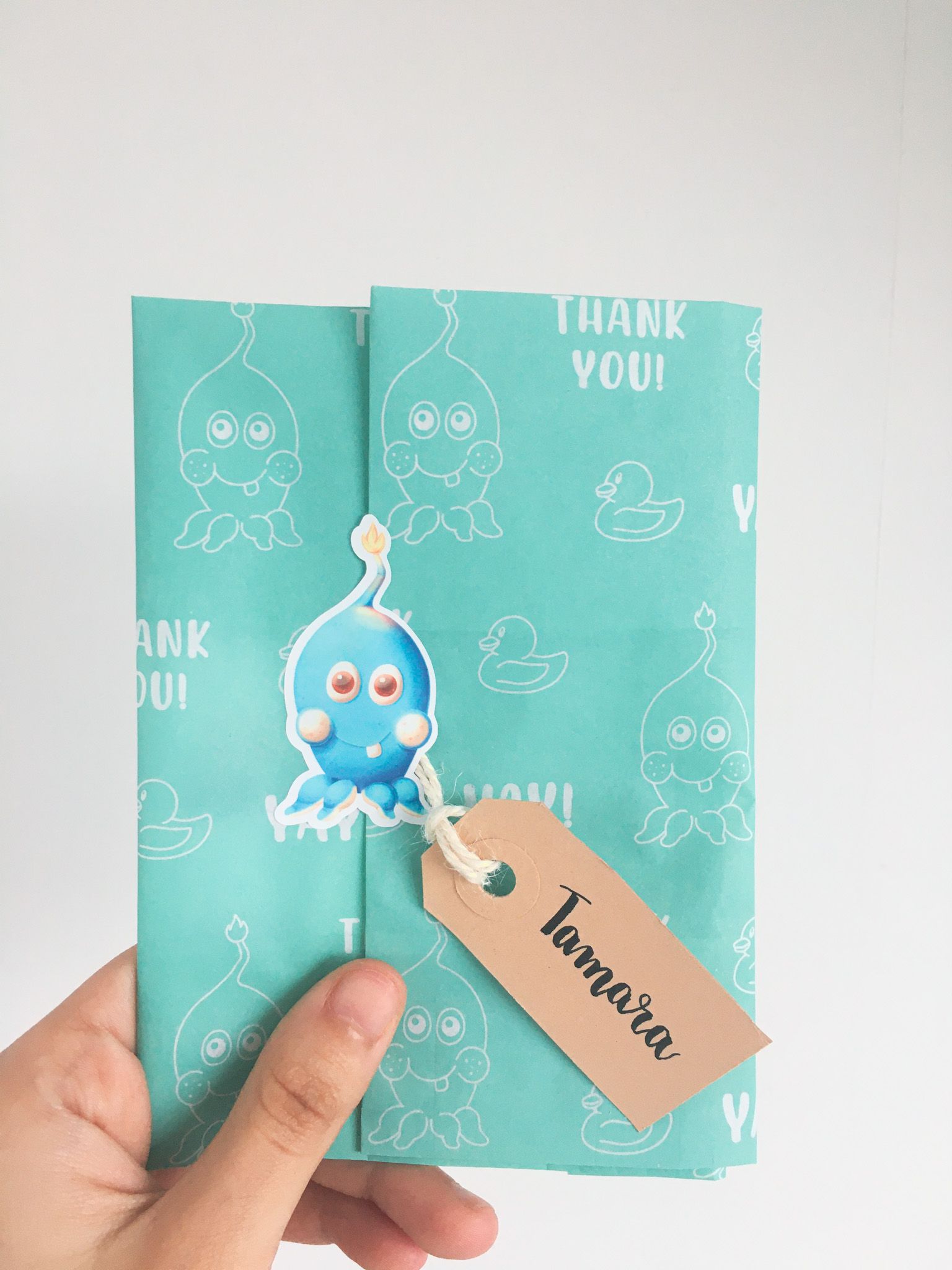 Slow & Seasonless Fashion with Alxndra Cook
"It shouldn't matter how long it takes to create something beautiful; so what if it isn't "in"? As they say, good things take time," Alxdra Cook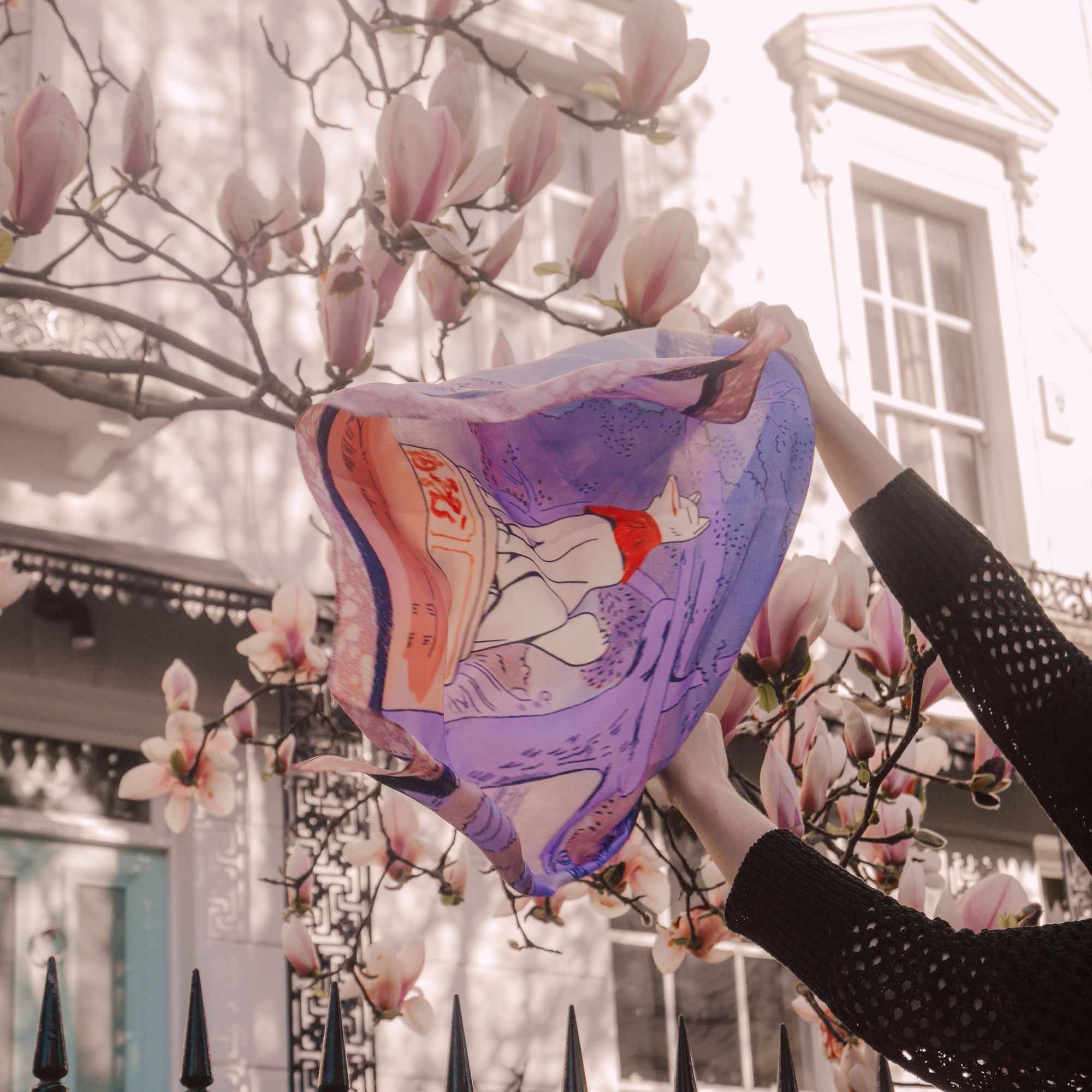 Creatives: Surface Love Studio x Biddy Pots
We chat to design studio Surface Love Studio on their work for ceramics maker Biddy Pots. Read on to hear how they collaborated on custom, branded Tissue and Tape.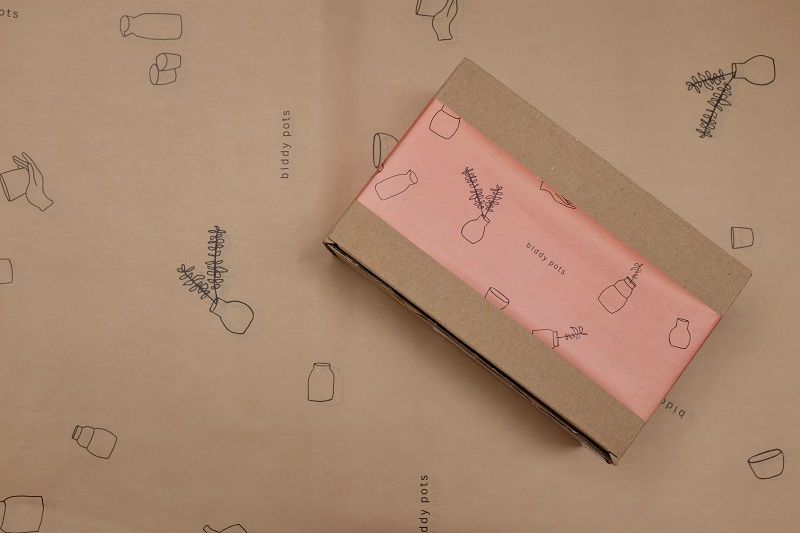 BeckyCas: Cute, Handmade, Sustainable
"My brand is all about cuteness and happy vibes and noissue packaging helped me to tie that all together in one big happy package for my costumers." Becky Castañeda, Founder of BeckyCas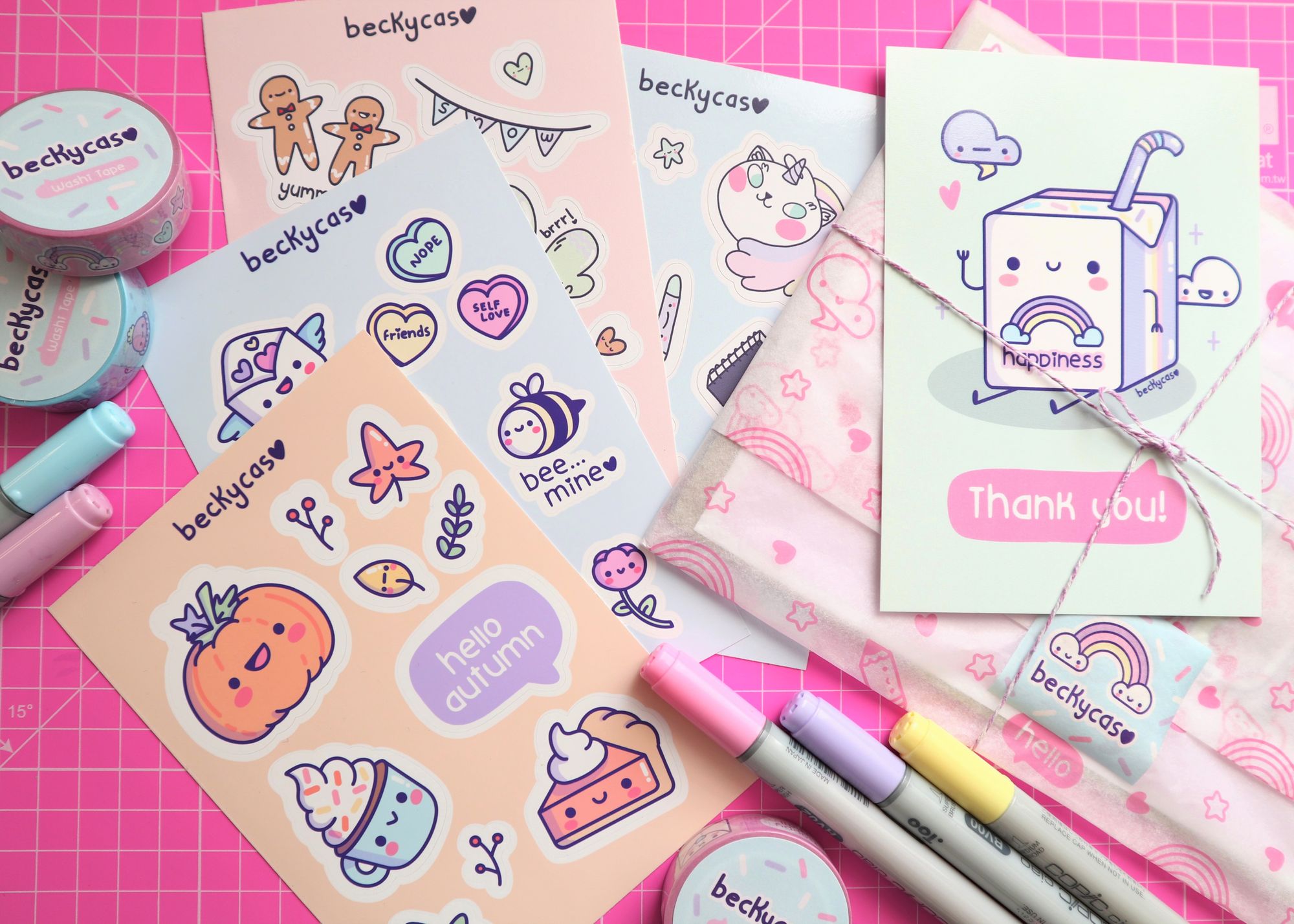 Happy Travels and Fun Prints with Little Known Goods
"Our only advice so far is to be patient and just keep making things you believe should exist in the world!" Hillery Powers, Founder of Little Known Goods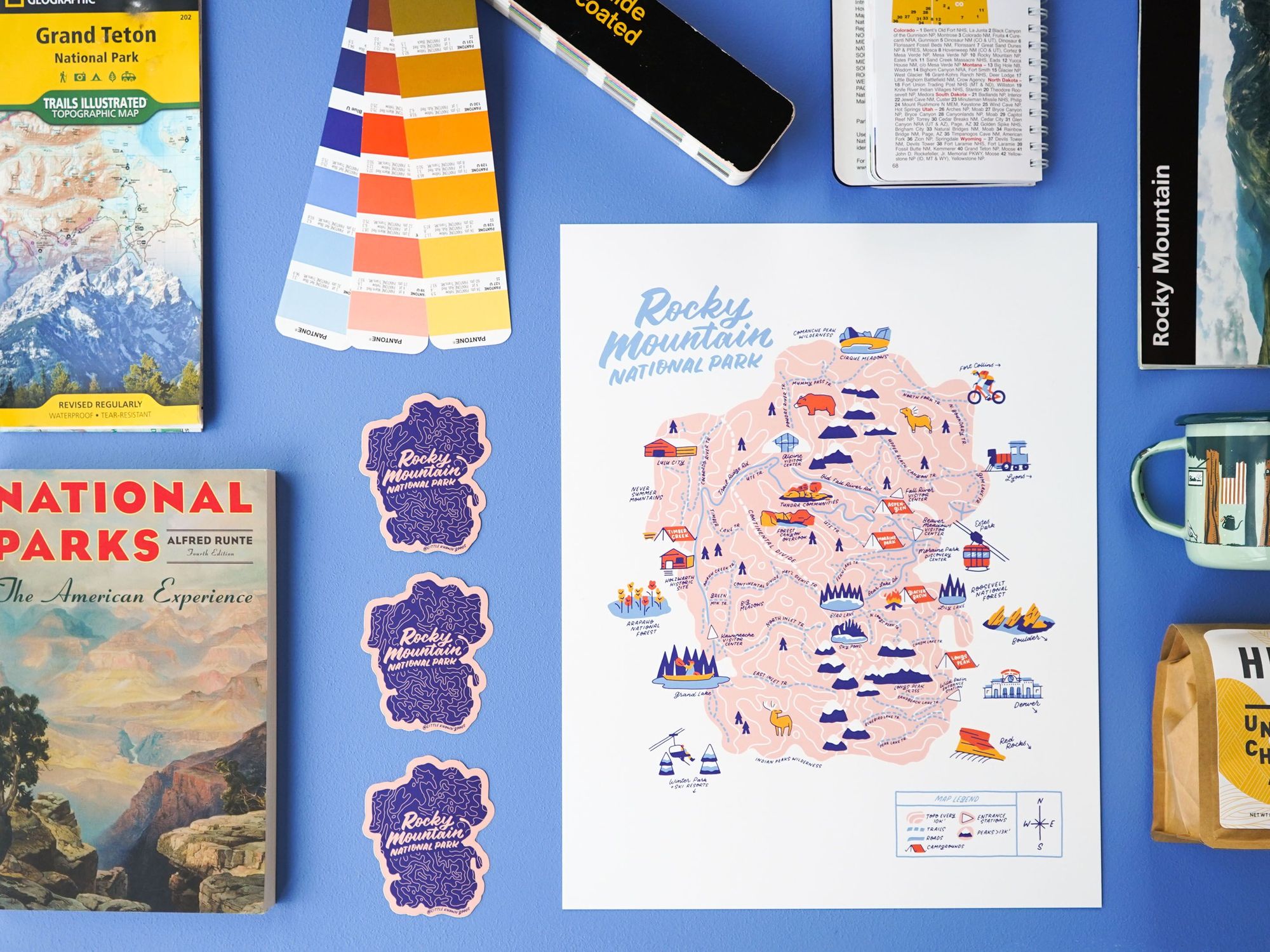 Biddy Pots: Functional Everyday Things
"It's about getting little bits of joy out of everyday things." Brighid McCaffrey, Founder of Biddy Pots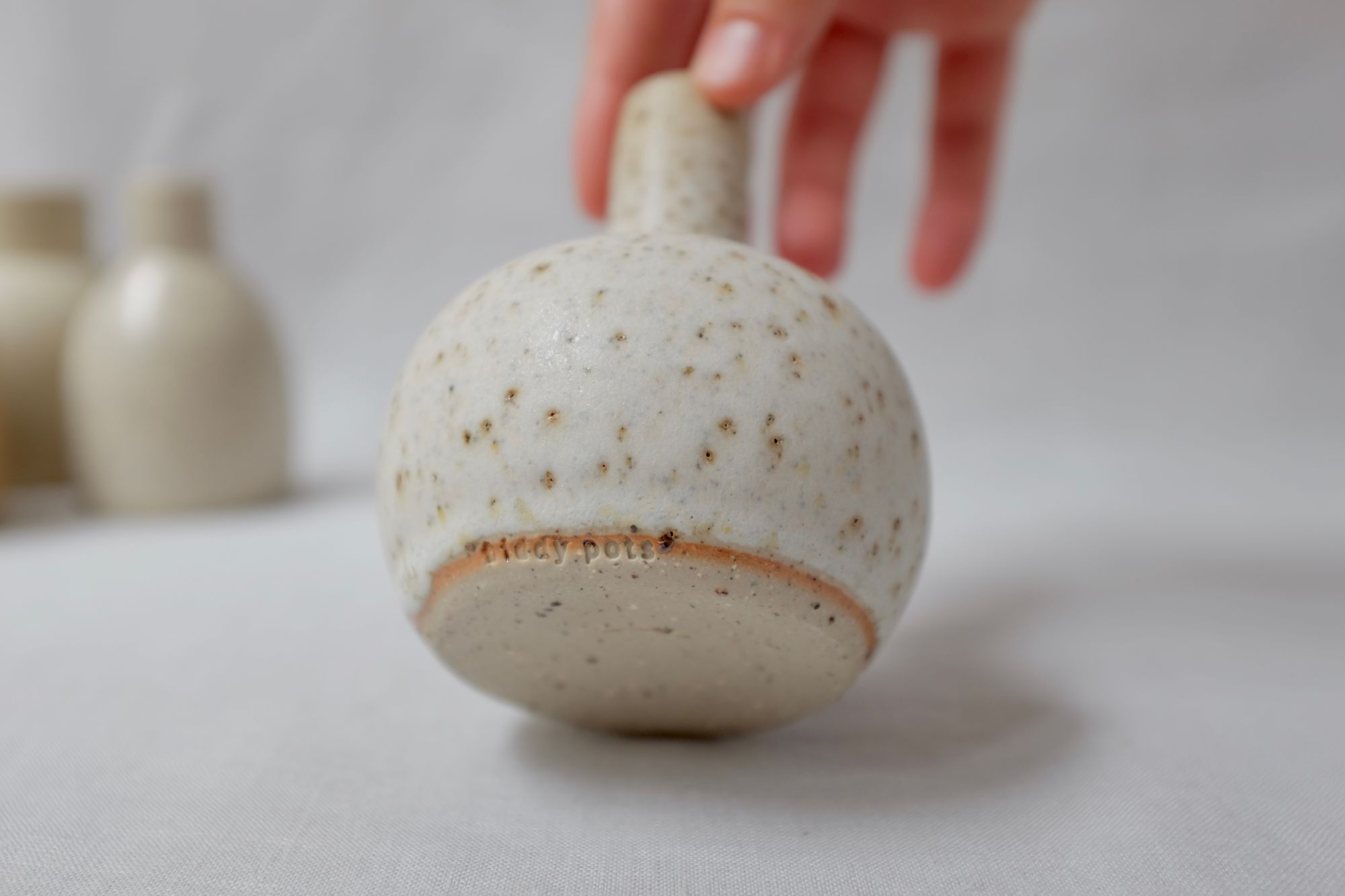 The Forest Mori: Cheeky Handmade Art
"I believe that my work is able to gain traction because I am not only a seller of artwork, but also a seller of fun shopping experiences where people await receiving their one of a kind orders with anticipation," Claudia Lam, Founder of The Forest Mori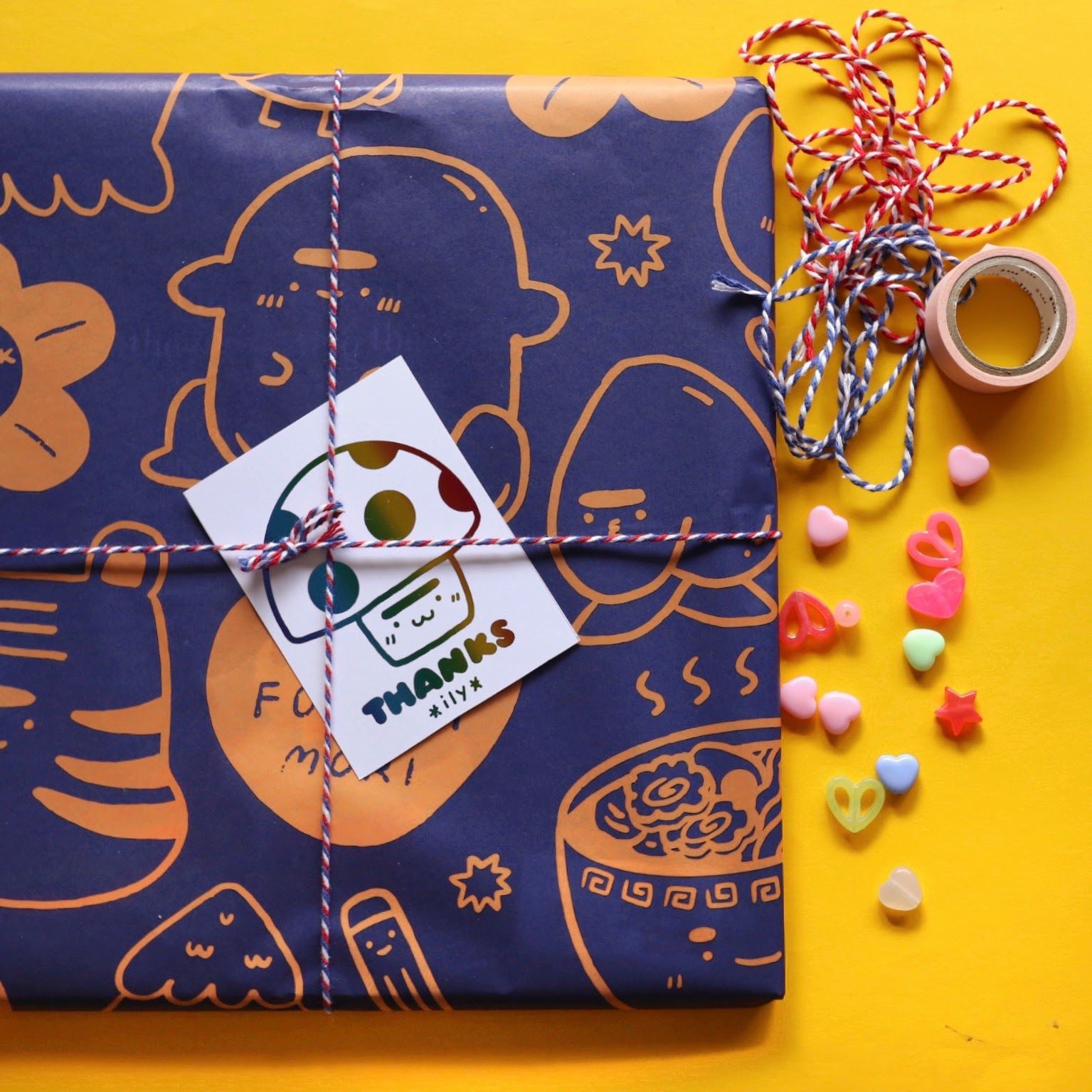 Small Favor Turned Real Business with Petite Paper Co.
"I envisioned my brand to be all things but petite." Demie Liew, Founder of Petite Paper Co.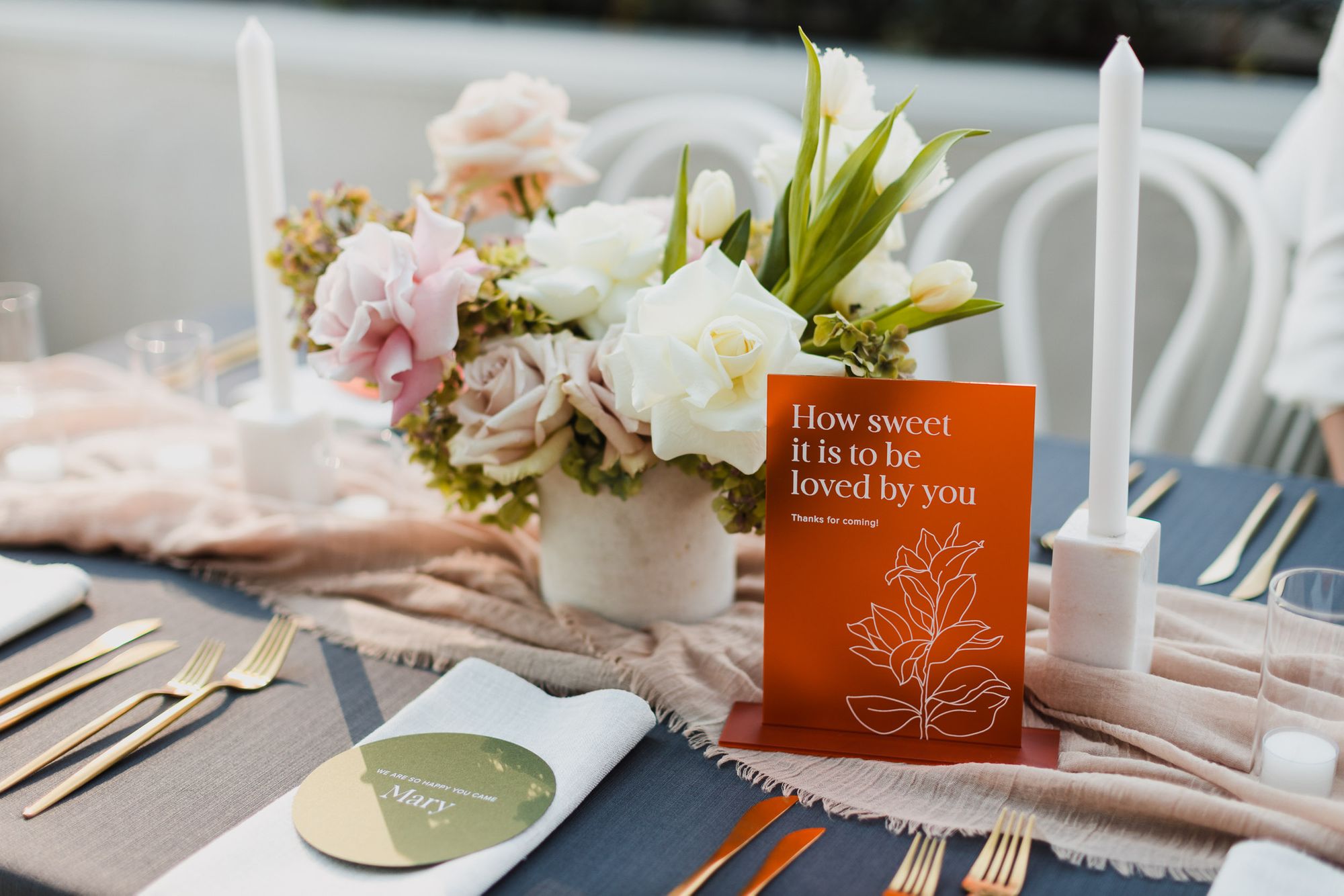 The Marshmallowist: Sweet Treats in Pretty Packaging
"We wrap everything we send out in tissue and seal our postal boxes with beautiful tape and stickers- we want the 'wow' factor when each box is opened." Oonagh Simms, Founder of The Marshmallowist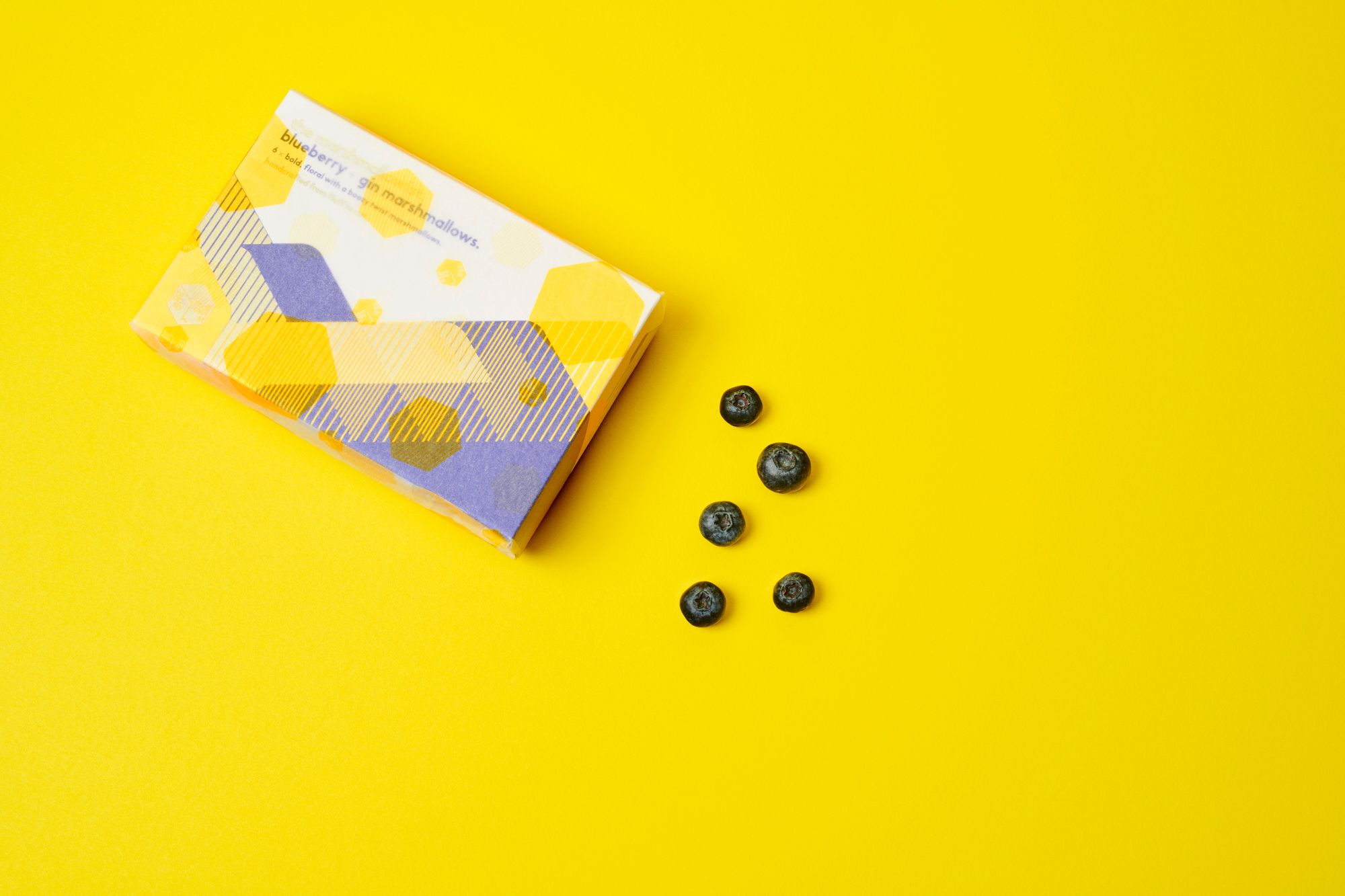 Mender: Keeping it Organic and Eco-Friendly
"Of course, there is always more we can do—but we like that noissue is helping us get there." April Worley, Founder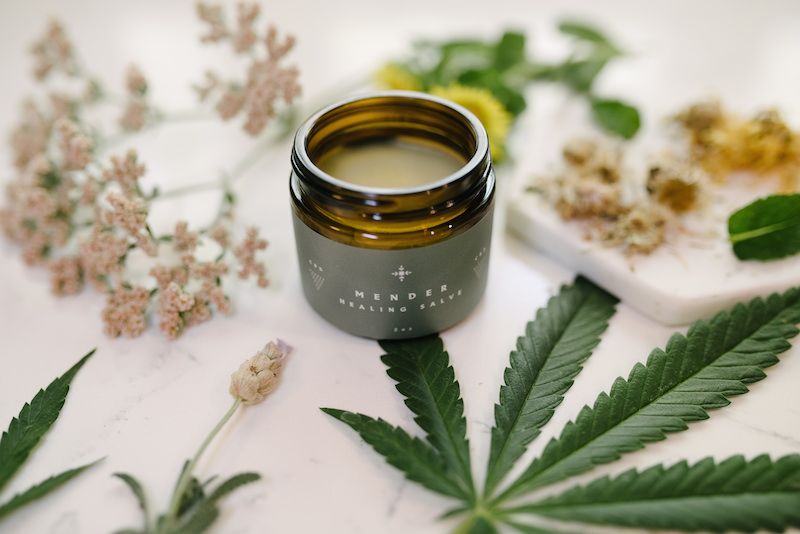 Happy Visuals with Beetle Ink Co.
"Custom packaging is what distinguishes my brand from another! Making something cohesive and colorful totally sets the mood for my products and the ethos I want to put forward." Emily Small, Owner of Beetle Ink Co.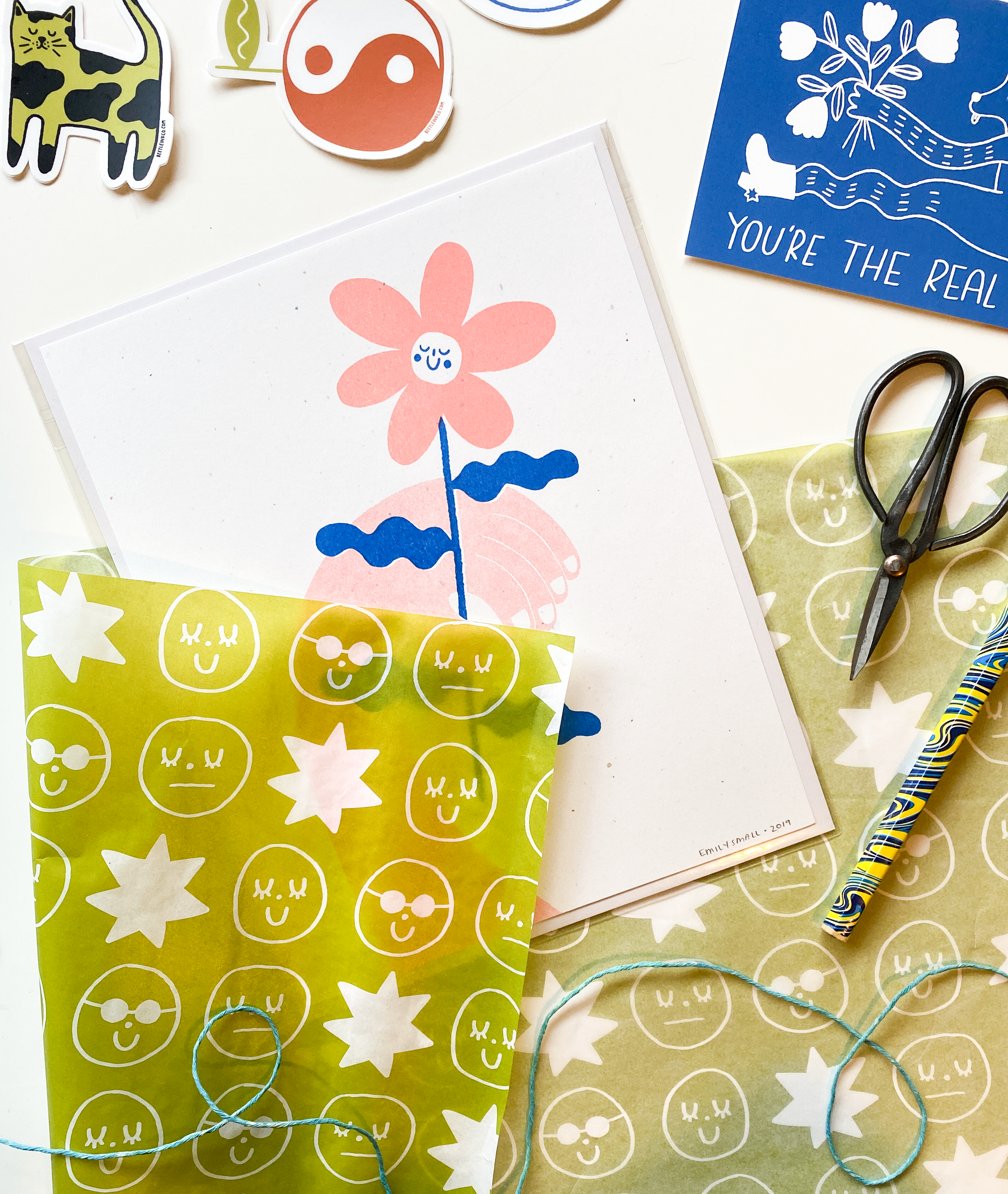 Art & Sarcasm with Miska Bags
"Miska Bags means thinking outside of the box, expressing my voice, fighting single-use plastic, learning about myself, connecting with other creative people and so much more." Miška, Founder of Miska Bags